【Entrepreneurship】Pool together the collective wisdom to expand on visions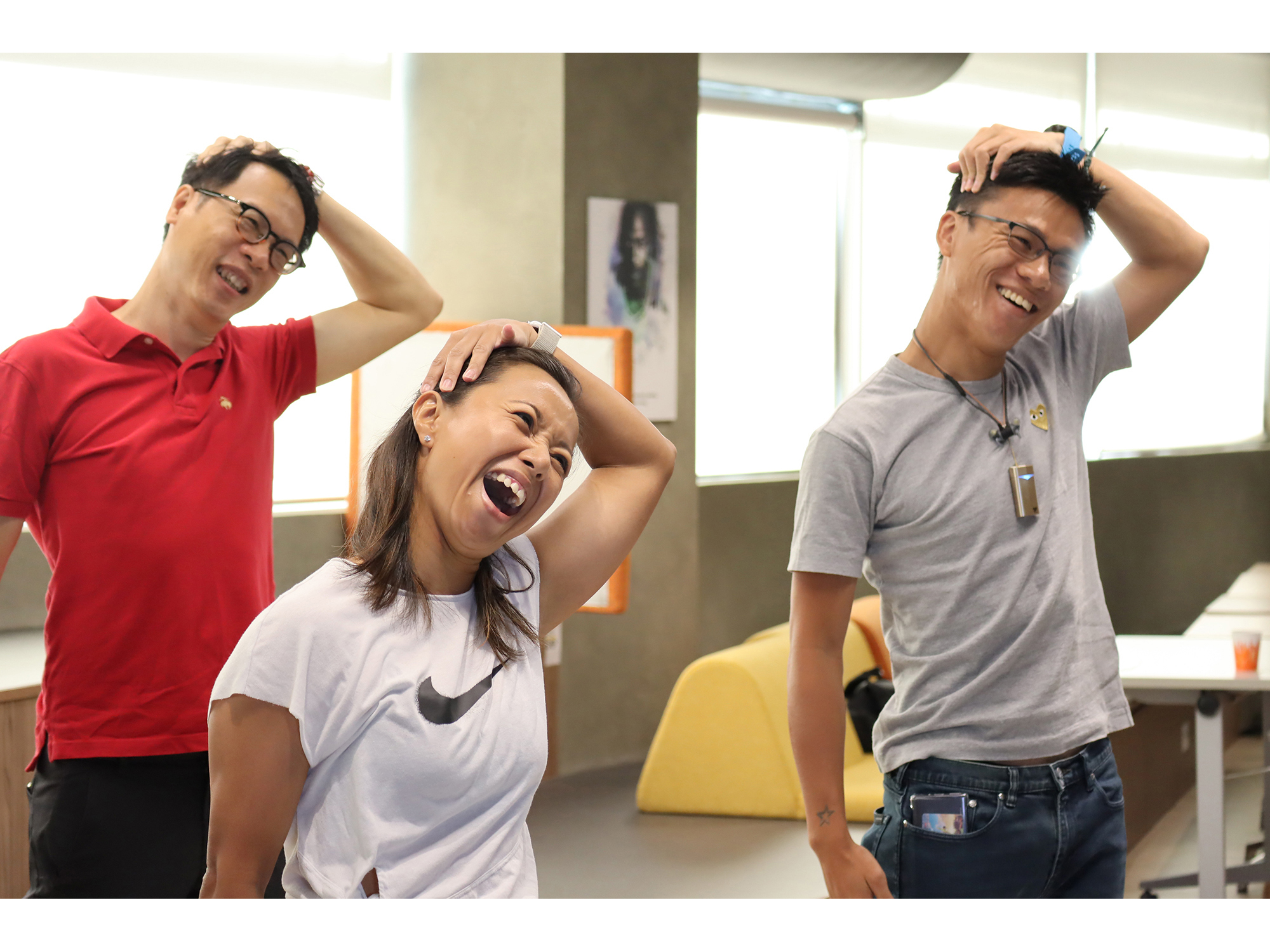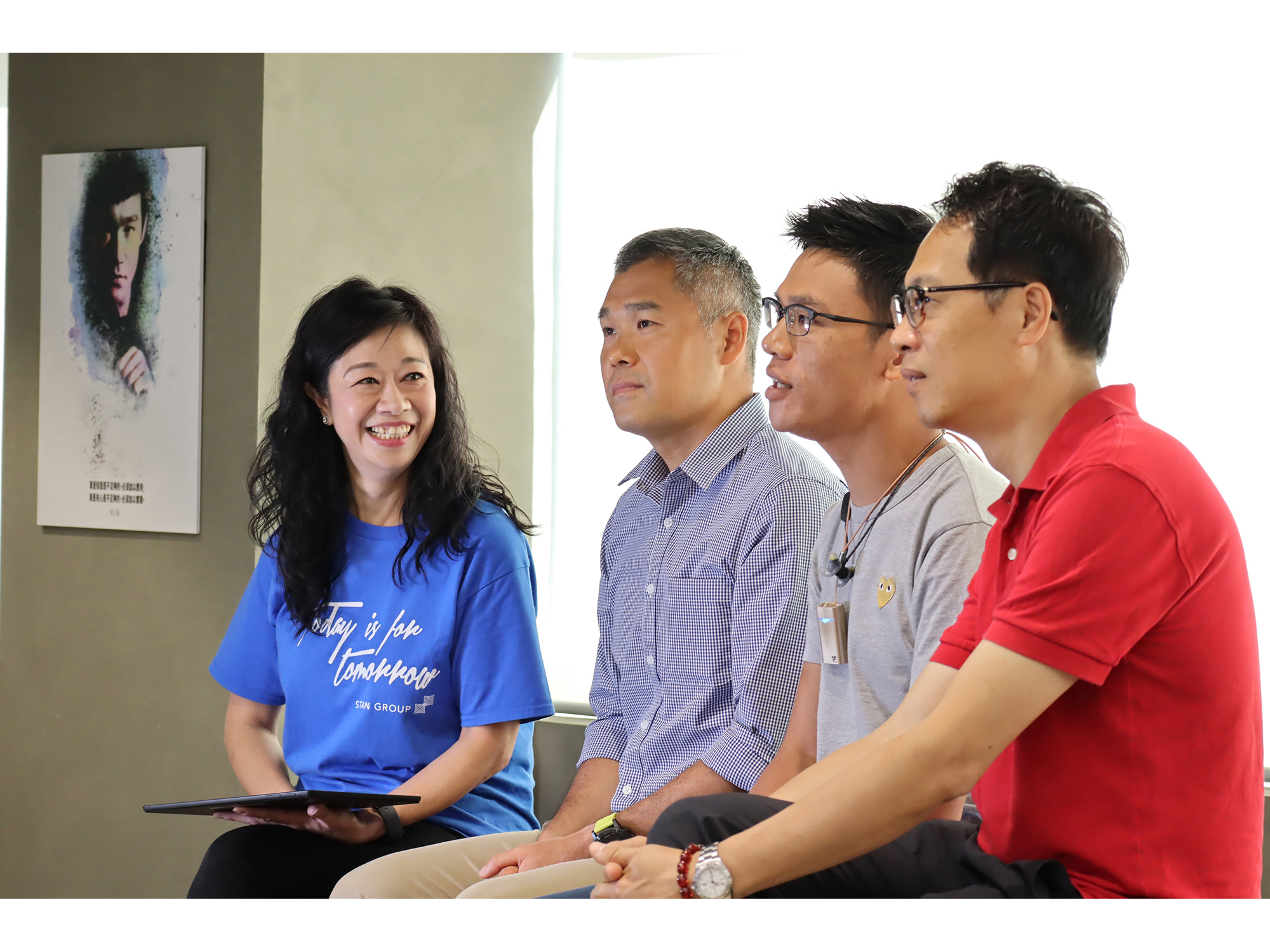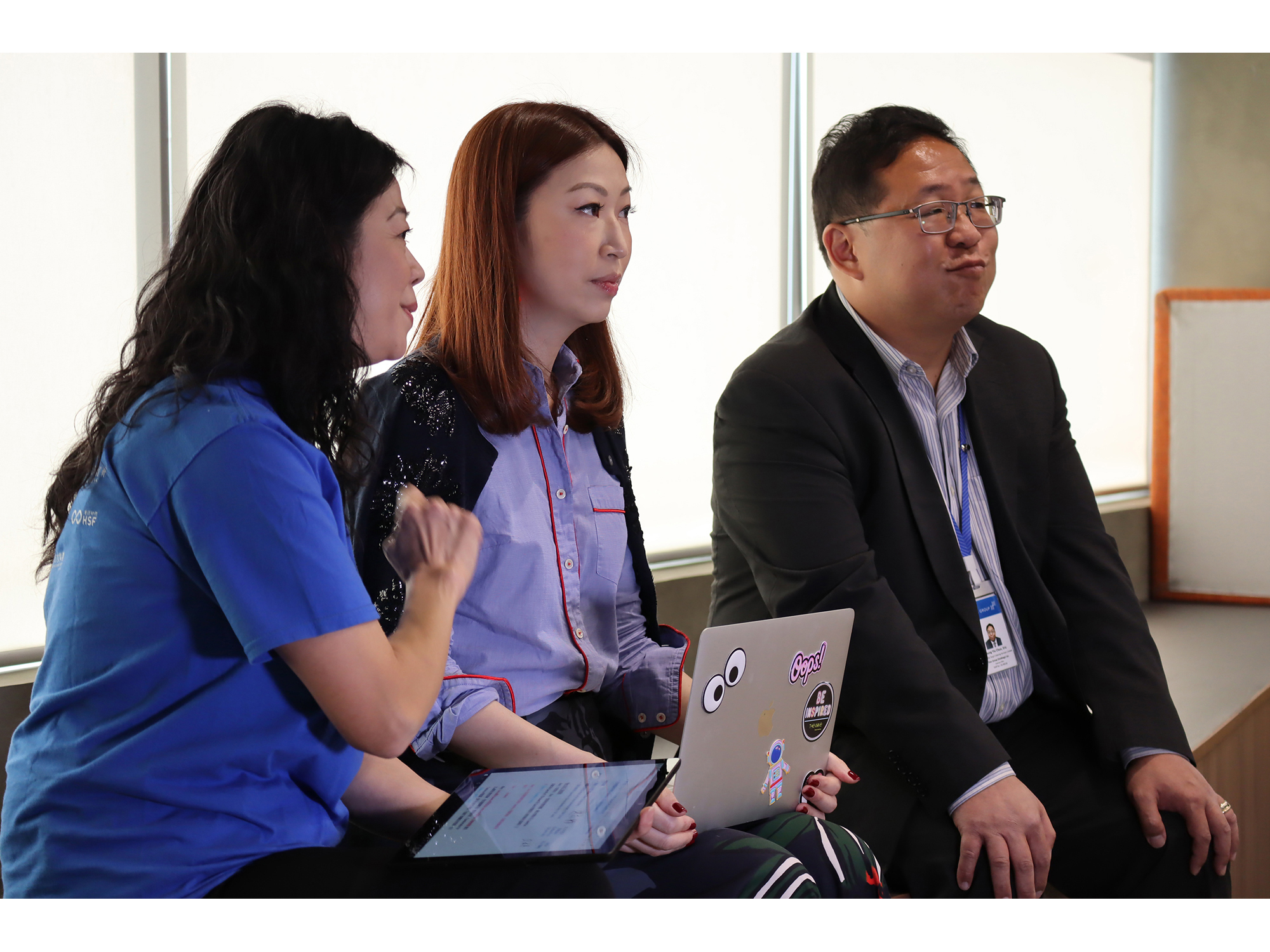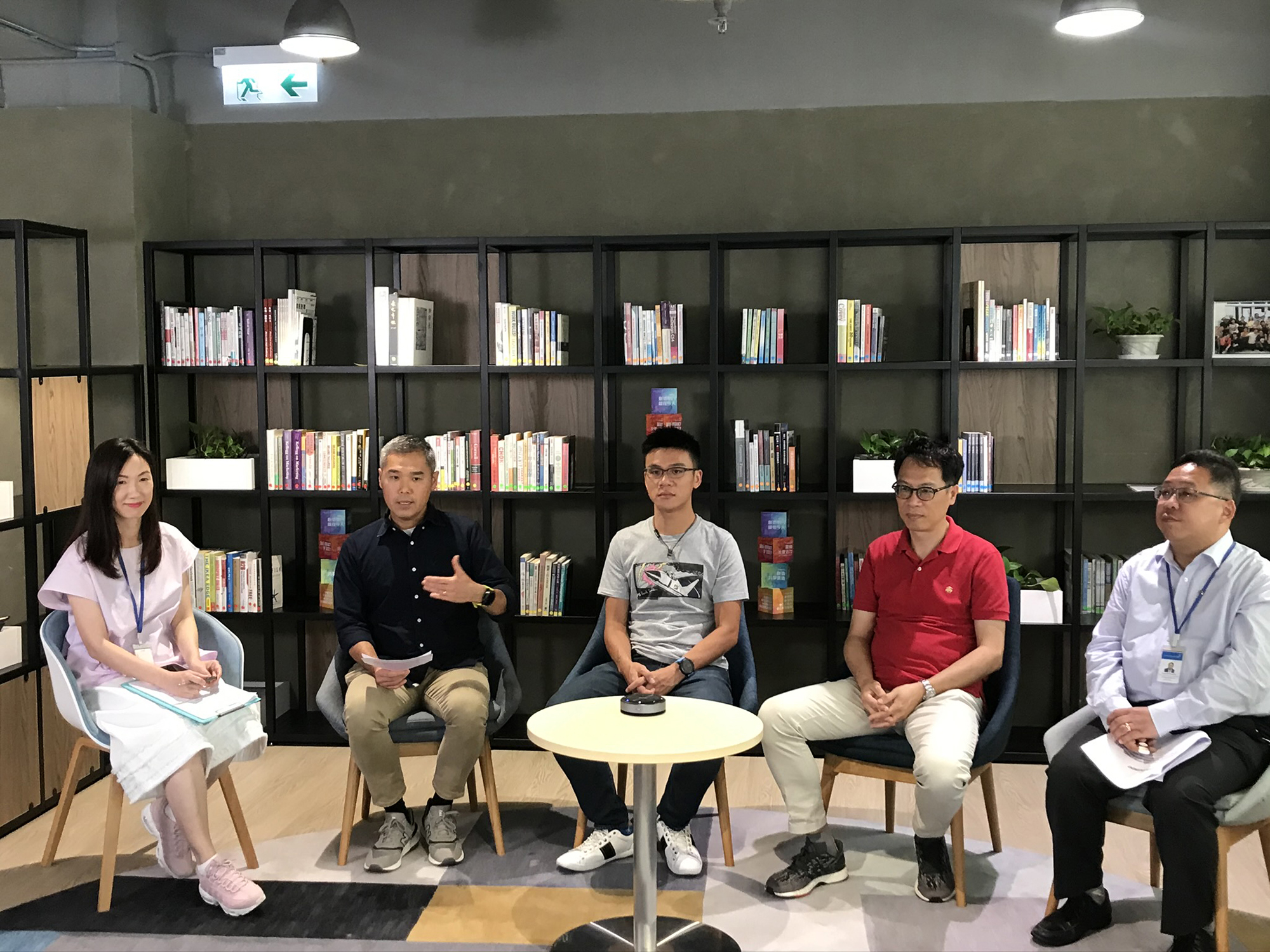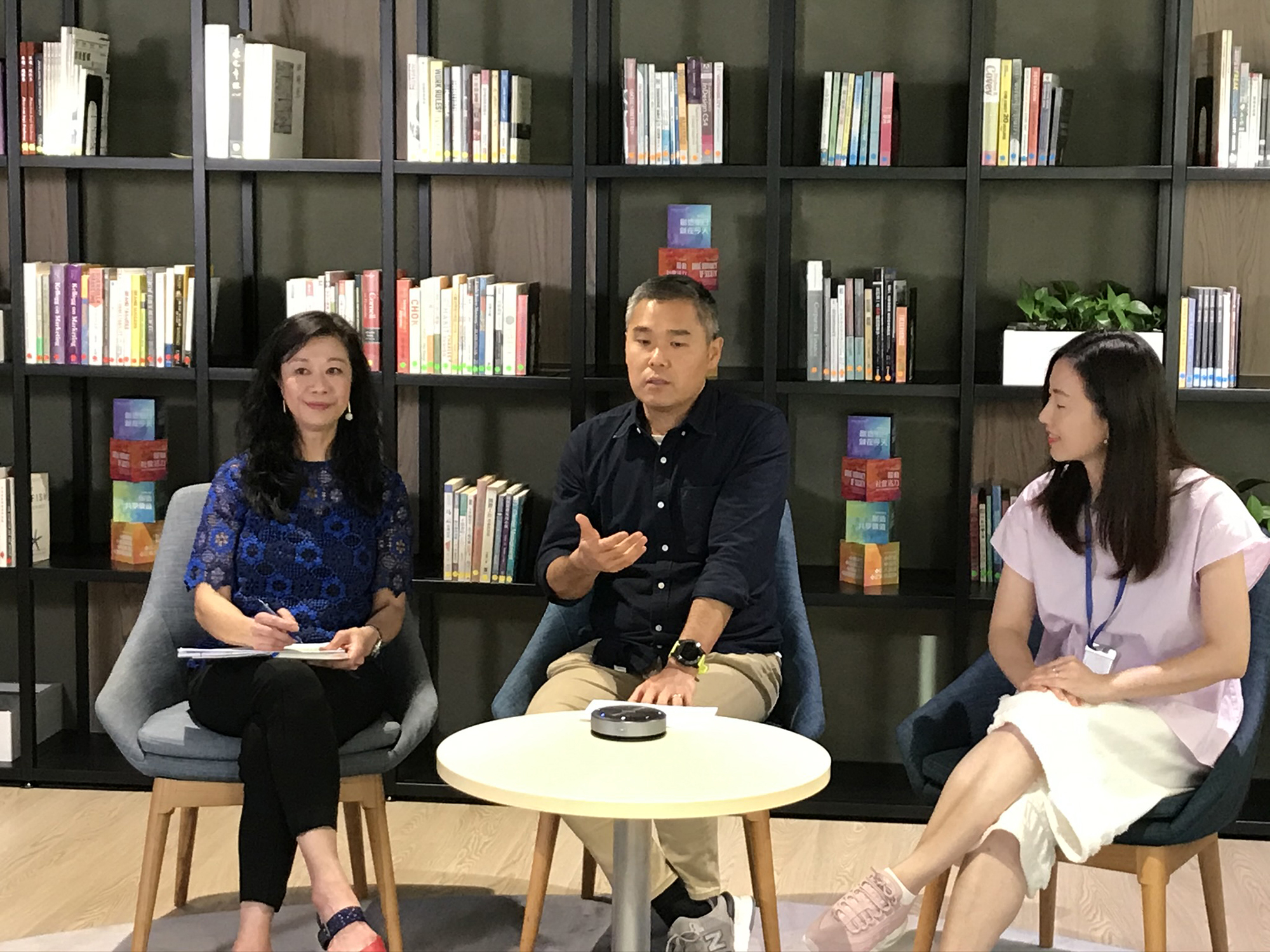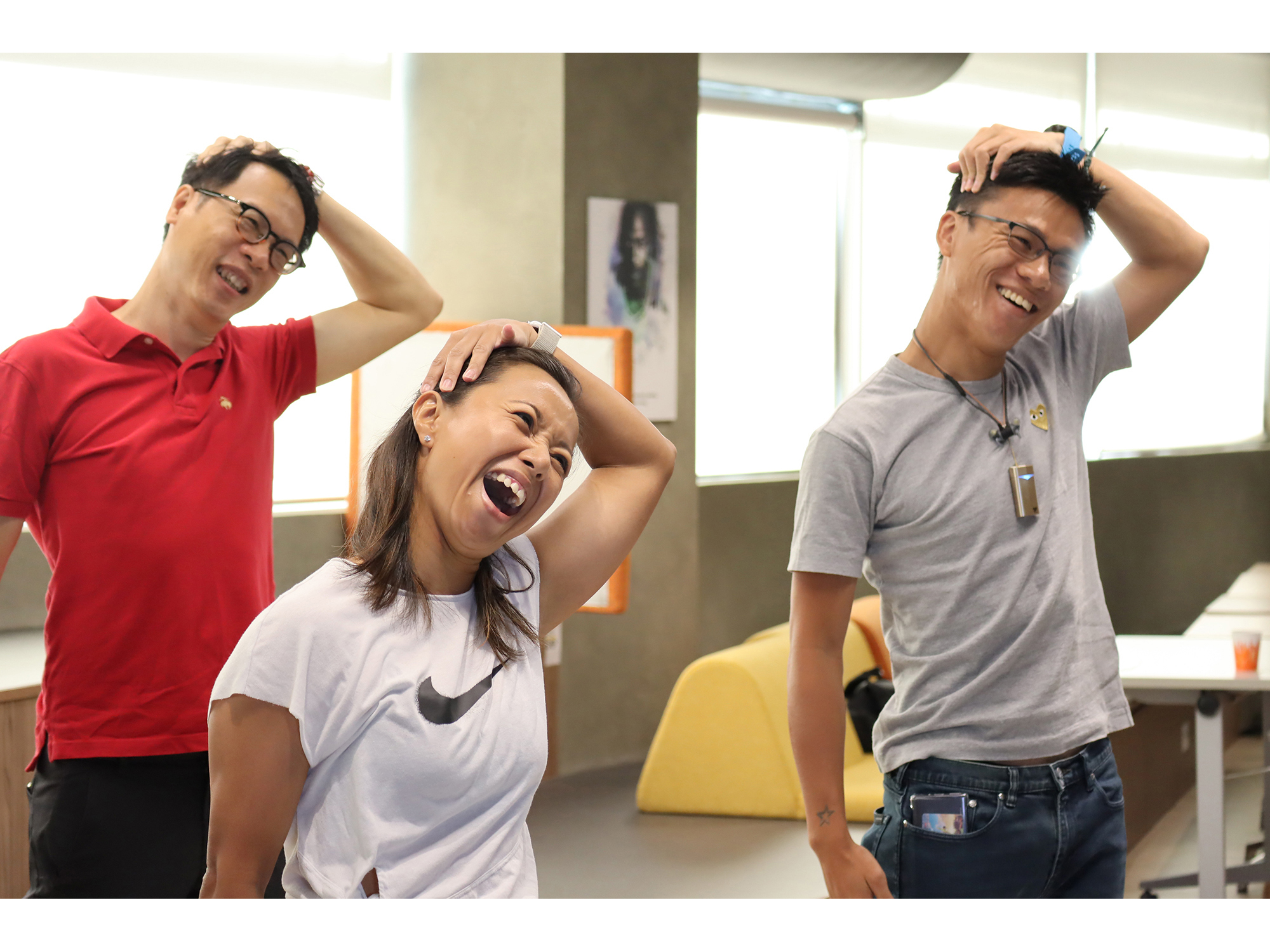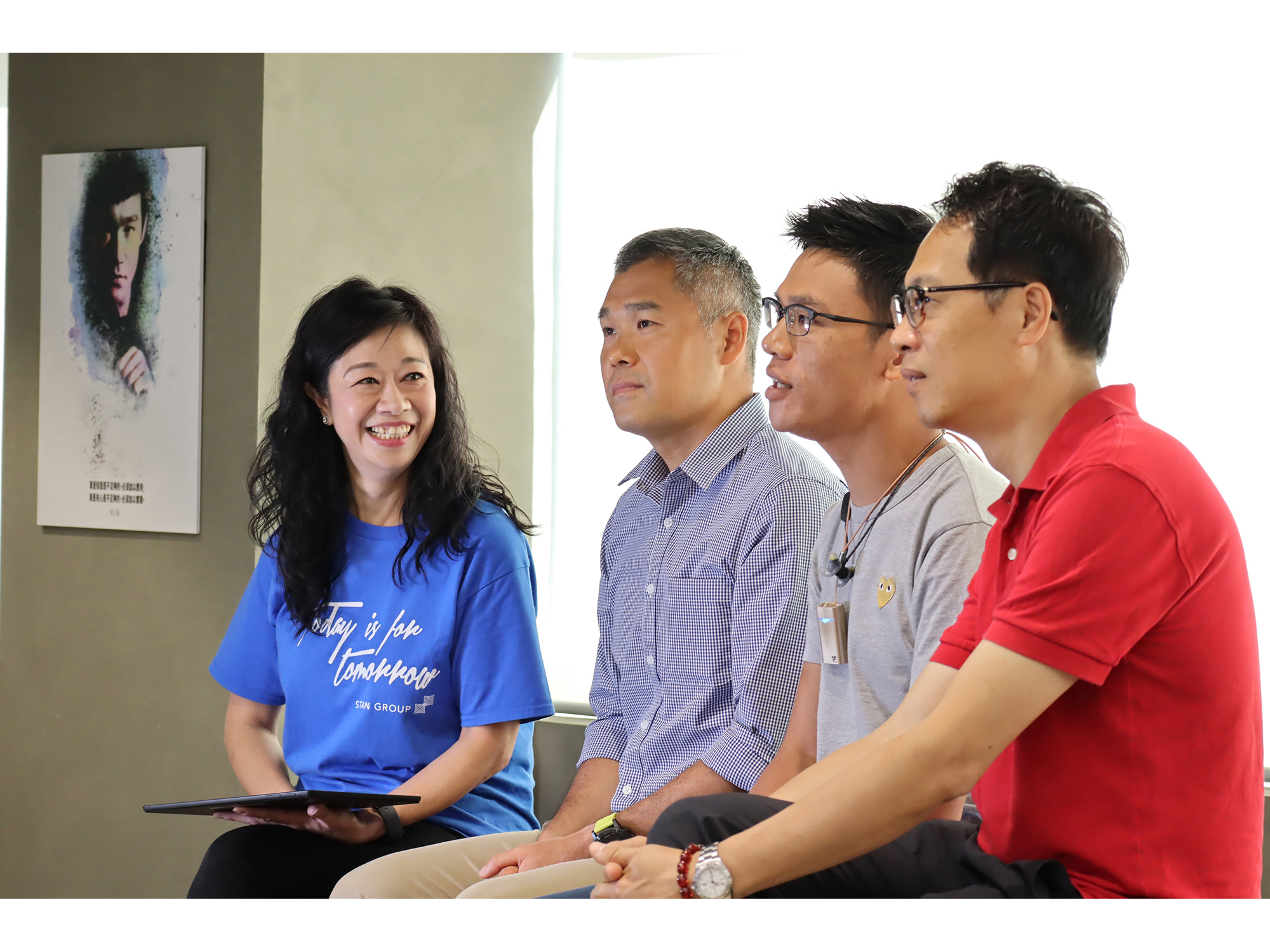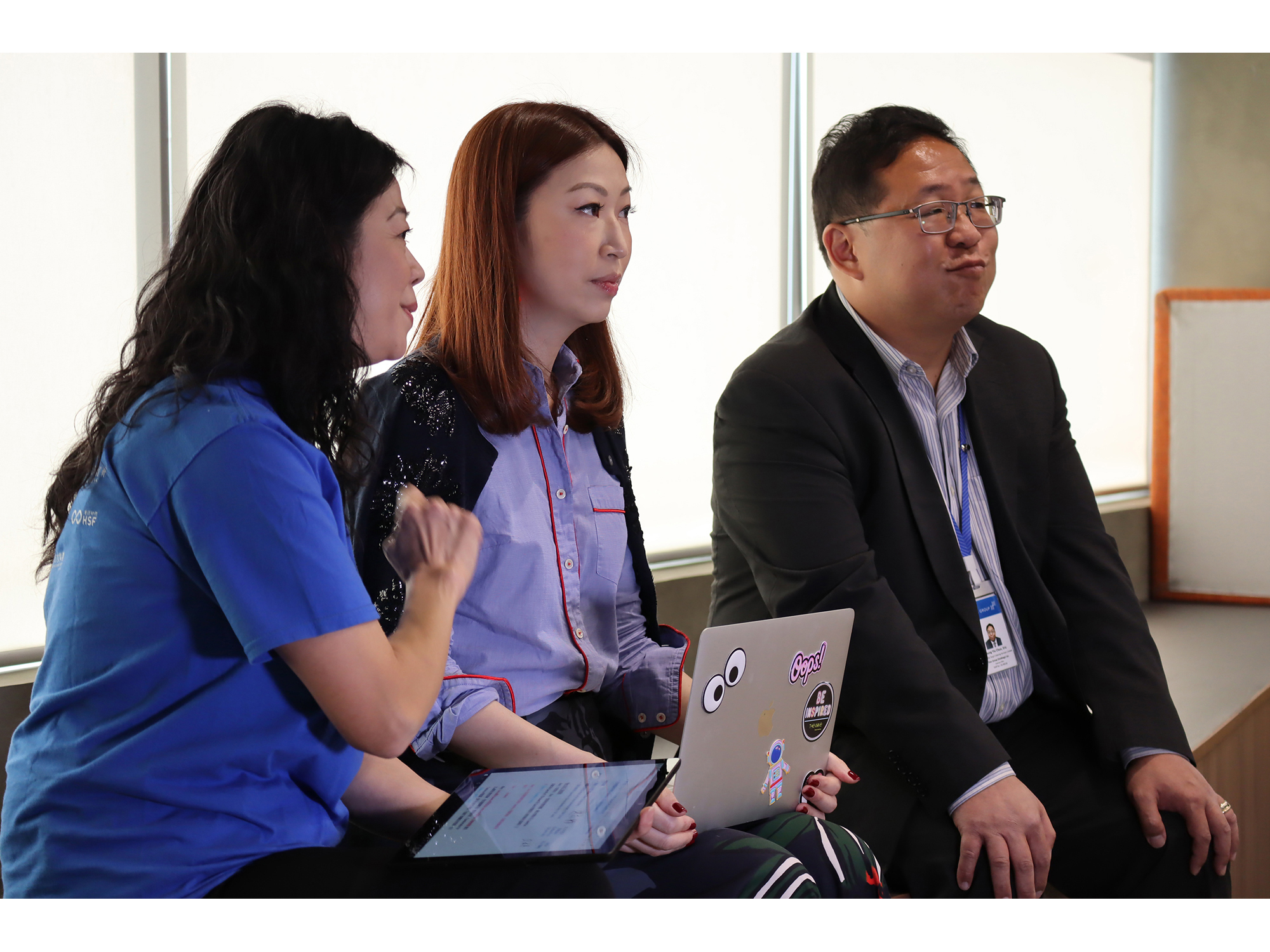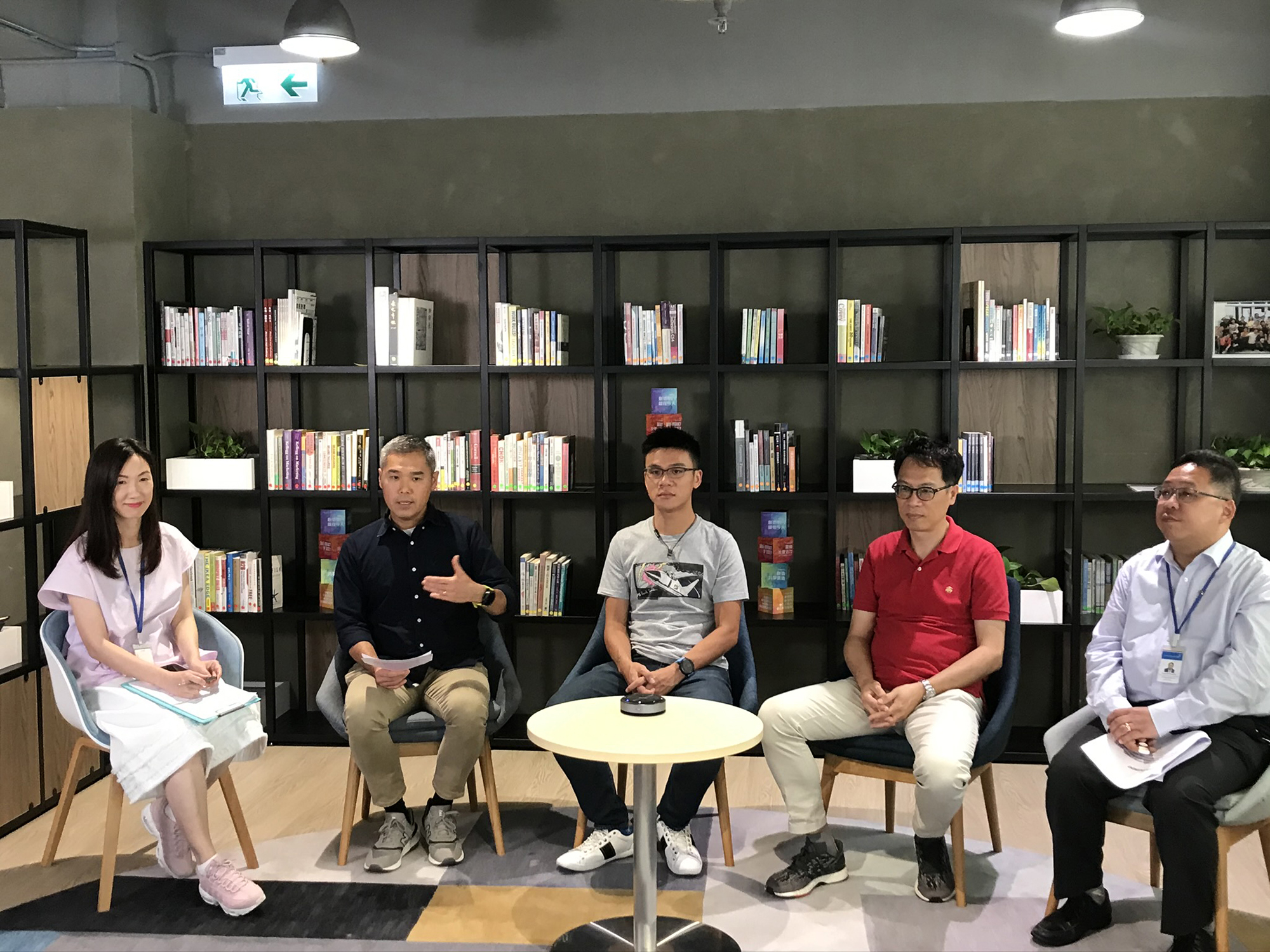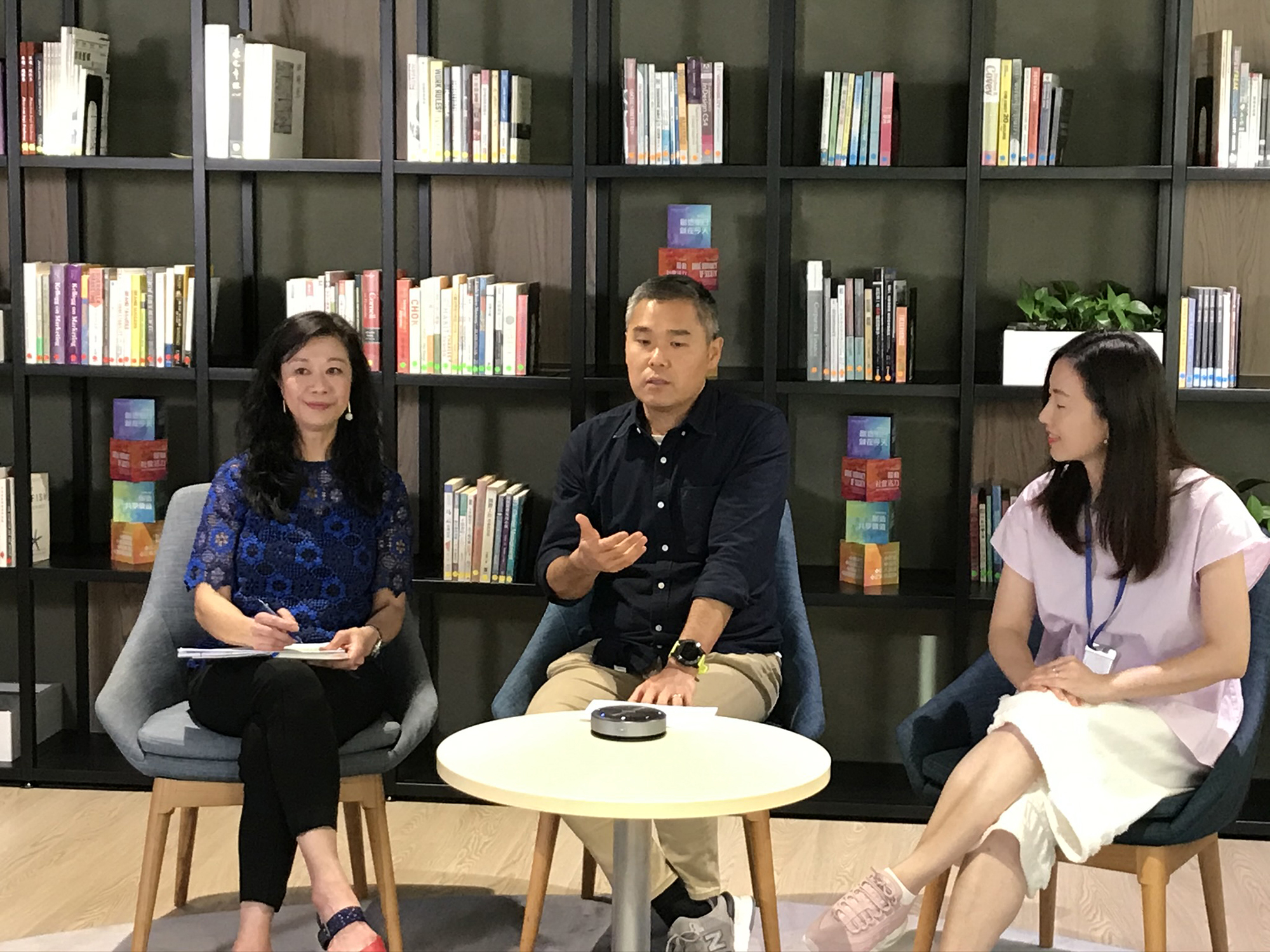 Stan Group nurtures a change-making mindset in alignment with our dedication to the entrepreneurial spirit. Through a holistic approach in corporate culture building, we nurture transformational entrepreneurs among our staff force. To foster corporate culture and strengthen staff communication, the Group organises the Town Hall Session and THINKHub every quarter to pool together the wisdom of all staff members and management teams.
To cope with the challenges brought by the outbreak of COVID-19 this year with agility, the Group organised a "Town Hall Zession" via Zoom for the first time in May. More than 160 colleagues from various business pillars and in different locations joined. Stan Tang, Chairman of Stan Group, Howard Yeung, Executive Director and Chief Financial Officer, and David Cheung, Chief of Staff, shared the RFTO strategy and future developments with staff members. As they offered their insights into an emerging sport - Swimrun, Stan commented on its connection with innovation. He said that Swimrun was a novel combination of running and swimming, in ways similar to running a business, because breakthroughs comes from exploring new visions and values. In addition, Tina Wong, Co-Founder & Chief Moving Officer at Social S was invited as guest of the session. She led a workout dance as a kick-off of the event to boost the morale. To encourage colleagues to step out of their comfort zone, Eric Leung, CEO of Tang's Catering Group and Nicolette Tong, Executive Vice President of The Wave, shared their experiences on disrupting and defying the status quo.
In addition to the Town Hall Session, THINKHub is also a platform for management teams to connect and communicate. On one hand, they could gain better understanding of the Group's latest developments; on the other hand, the platform allows them to put forward ideas for the Group's future development. This quarter, the THINKHub was themed on "Transformation". Patrick Mak, instructor of The C Institute, was invited to host a workshop to advise colleagues on how to apply lean management to add value to the teams. Various thinking tools may also be employed to increase work efficiency and overcome the shortcomings as a team, elevating overall efficiency of the Group.