【TeamSynergy】The Rap of The Wave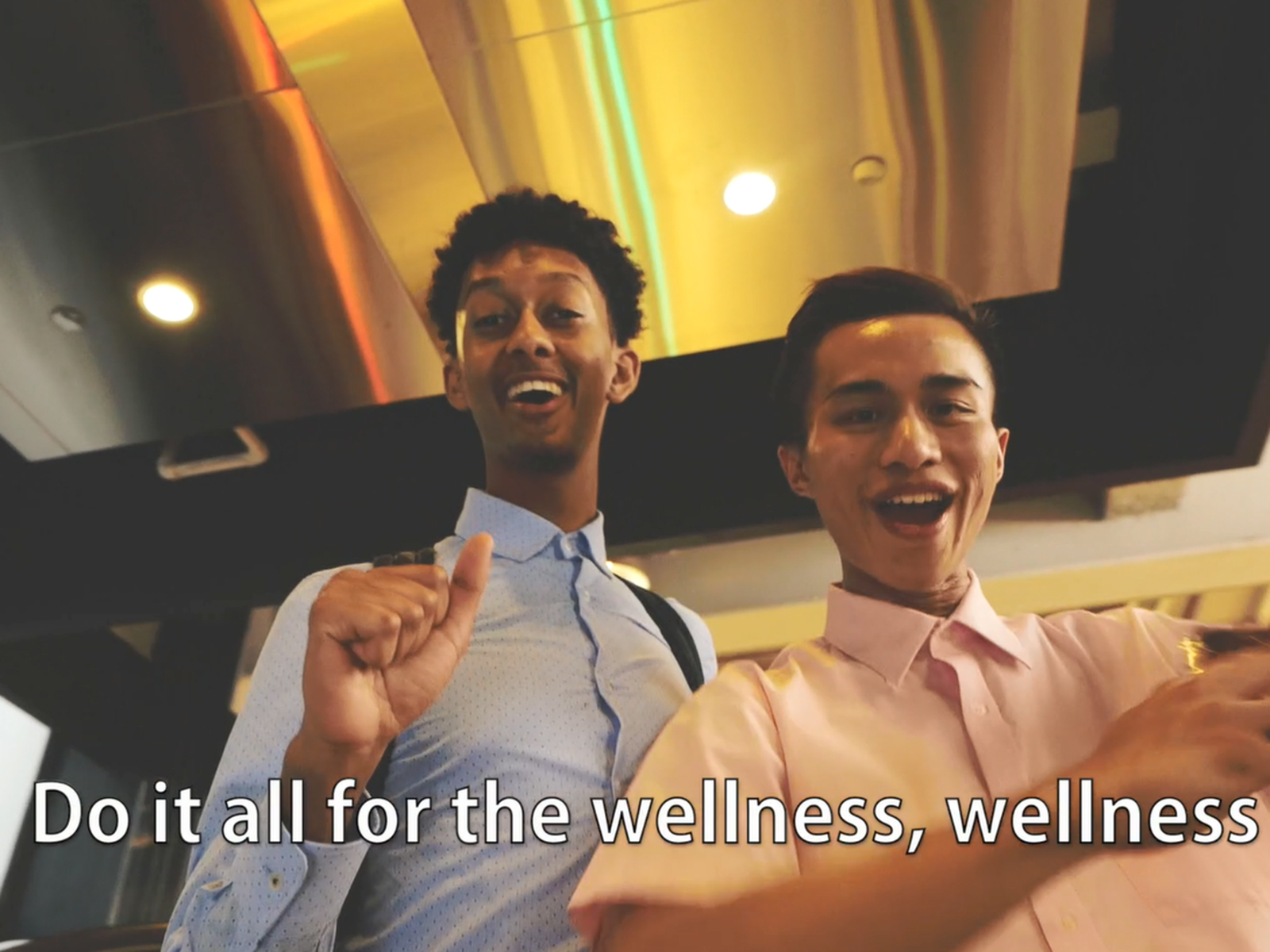 Stan Group gathers talents of all sorts and appreciates strengths of all kinds. Collaboration and creativity that breed new ideas are always encouraged.
The Wave, a member of Stan Group, is a co-working space that serves as one of its cradles of creativity. In 2018, the Wave launched The Rap of The Wave, which featured our colleague Tim Lam, revealing his gift for music through a rap song that publicised the opening of The Wave Mongkok. He went on to produce The Rap of The Wave 2 – 2018 in Review, a one-minute tune that introduced The Wave, overviewed the events in 2018 and set sights and goals for 2019.
In October 2019, The Wave saw the potential creative spark between Tim and Rayan Abrahim Bushra (Rayko), the summer intern from the United States. With the benefit of the cross-cultural exchange, they together created The Rap of The Wave 3 – Wellness, promoting a series of future activities themed around "Wellness". The events are still in the pipeline, but we don't want to keep you waiting. Let's enjoy The Rap of The Wave 3 – Wellness!