【CreatingSharedValue】Common Good initiative to advocate win-win for business and society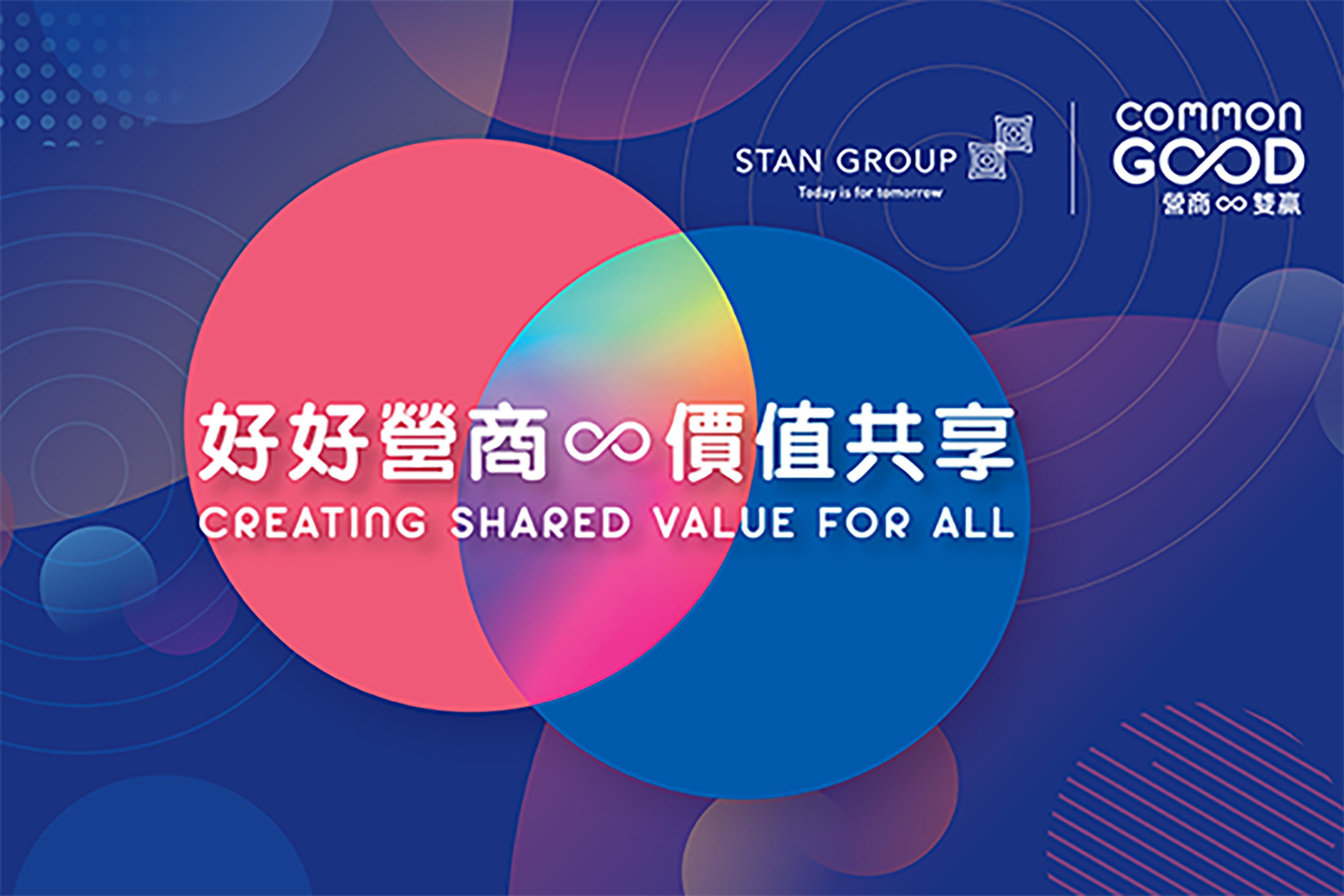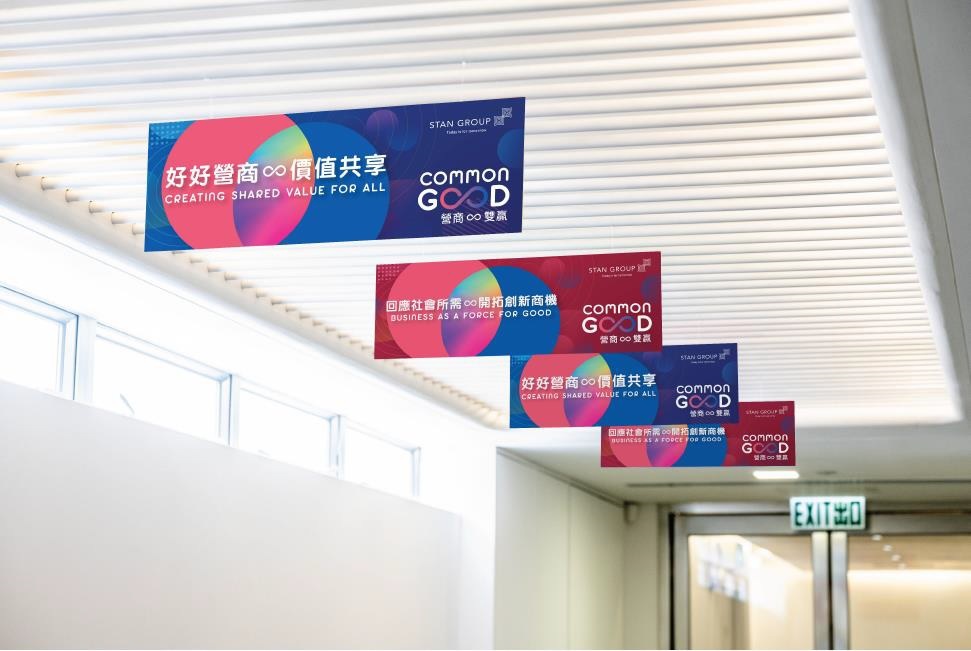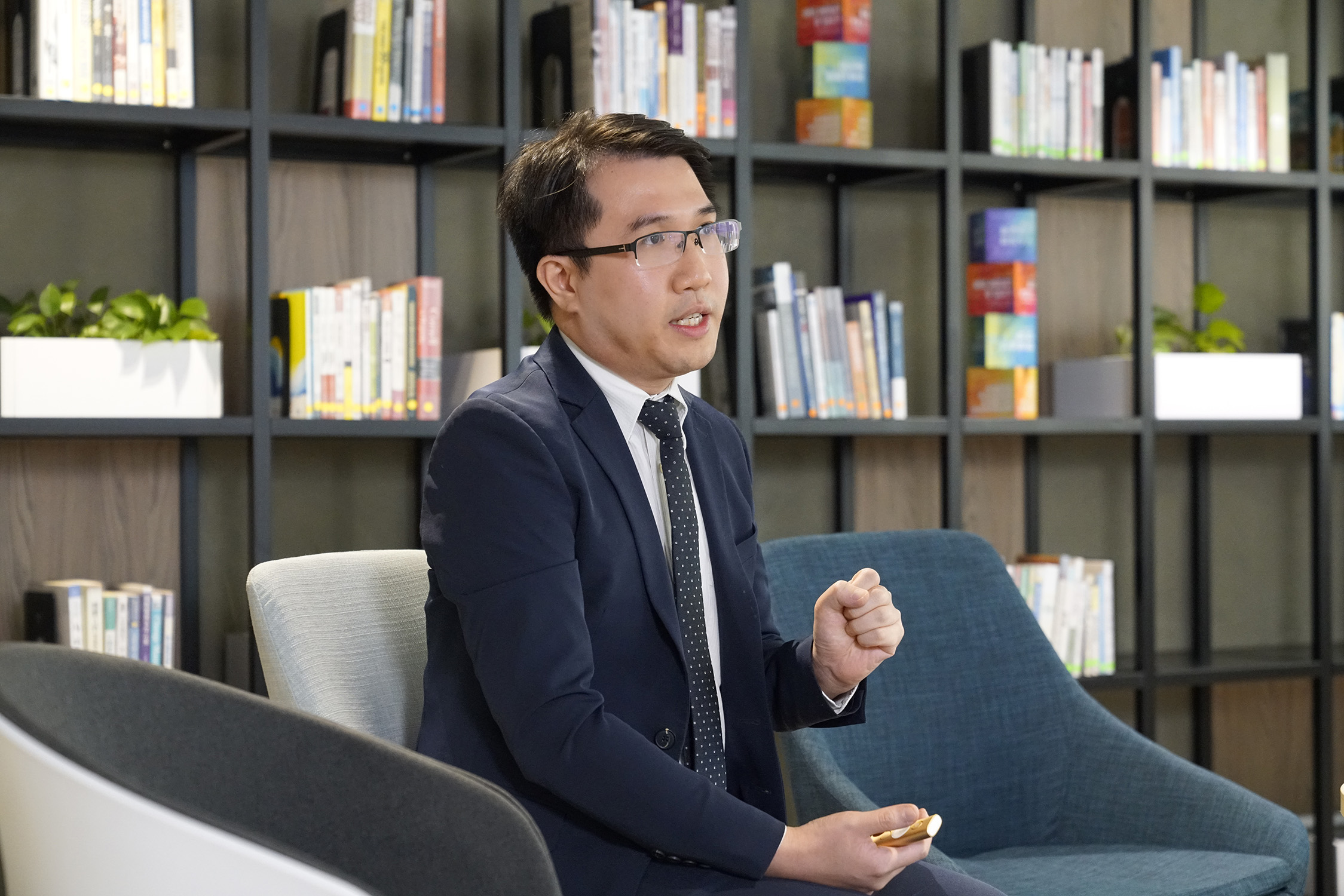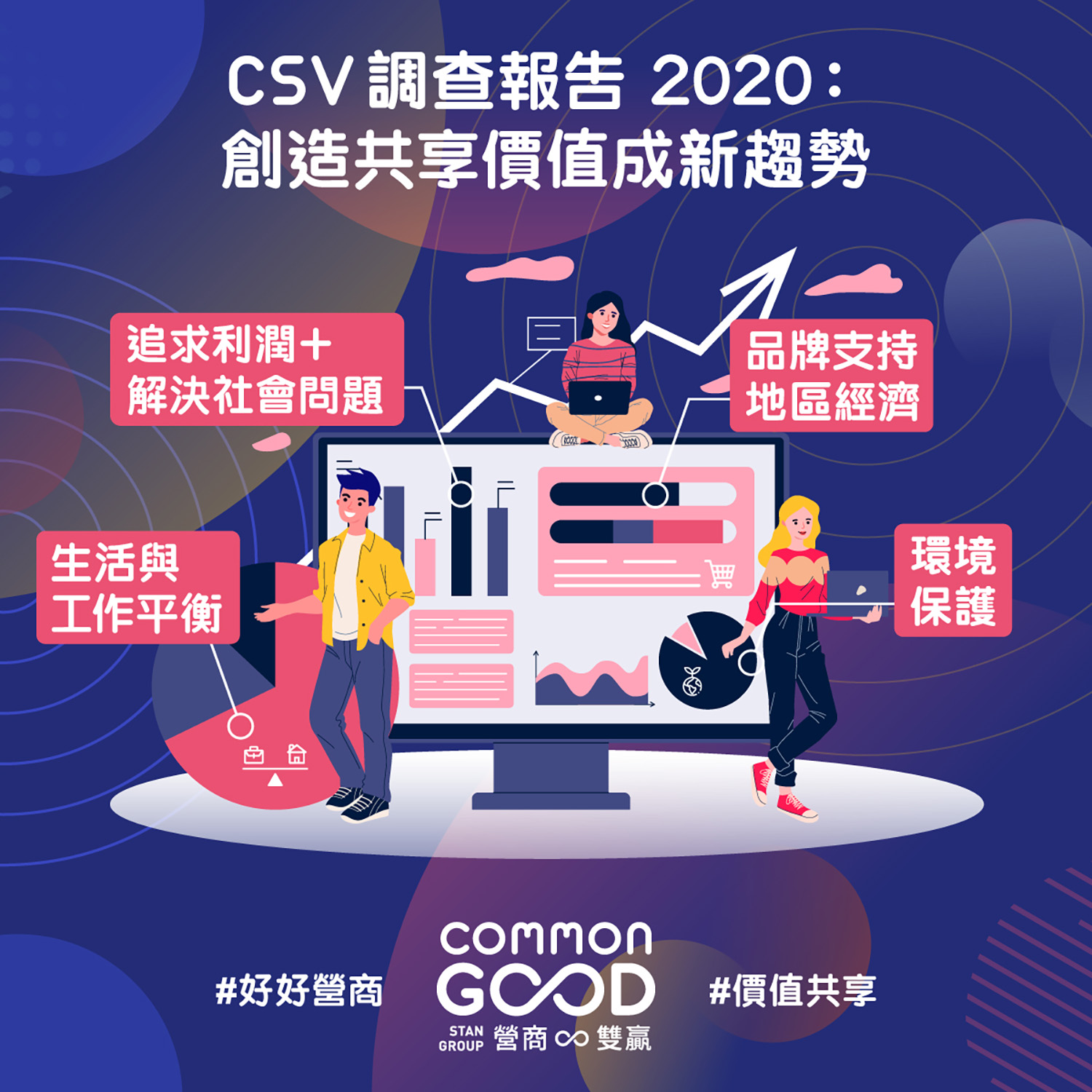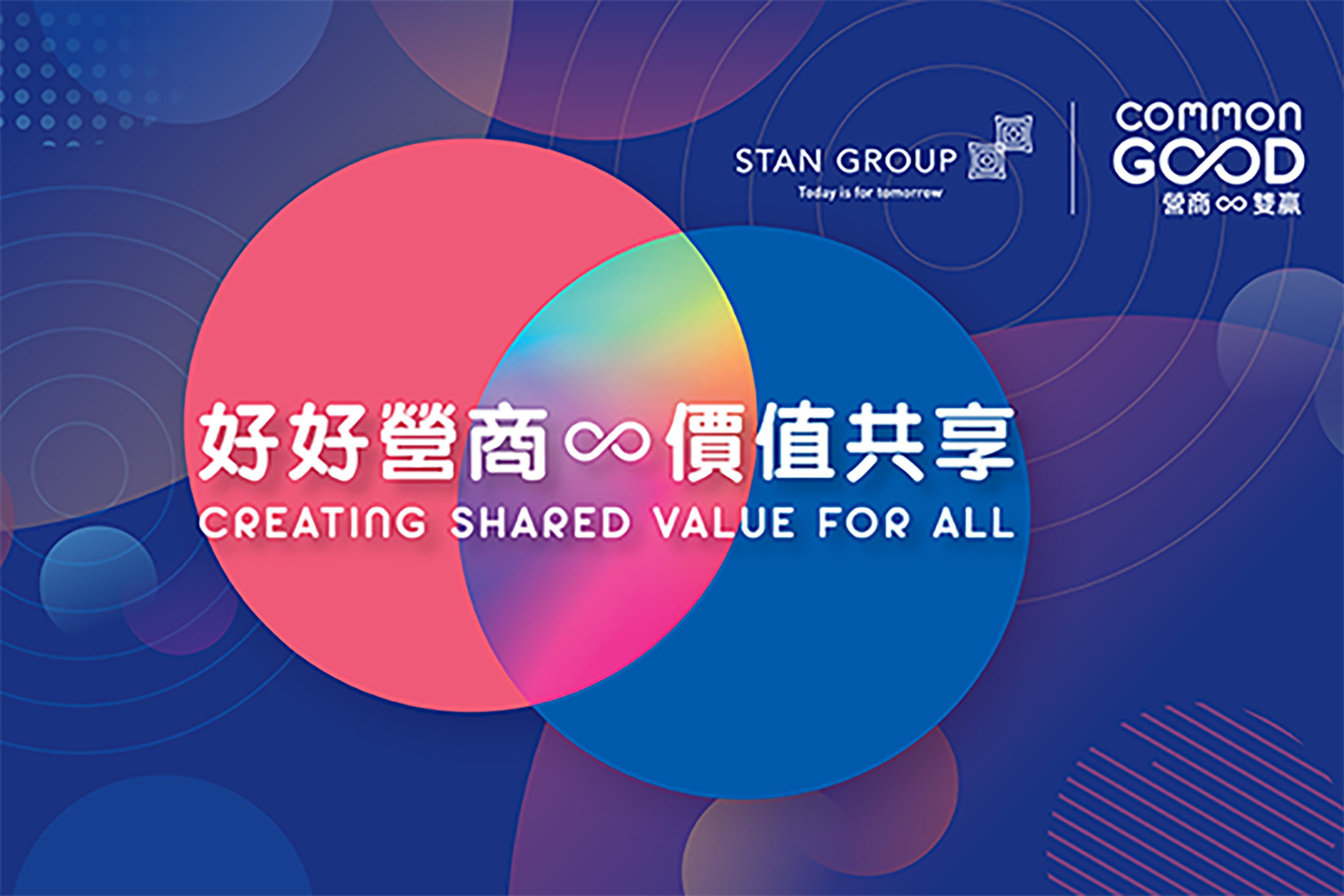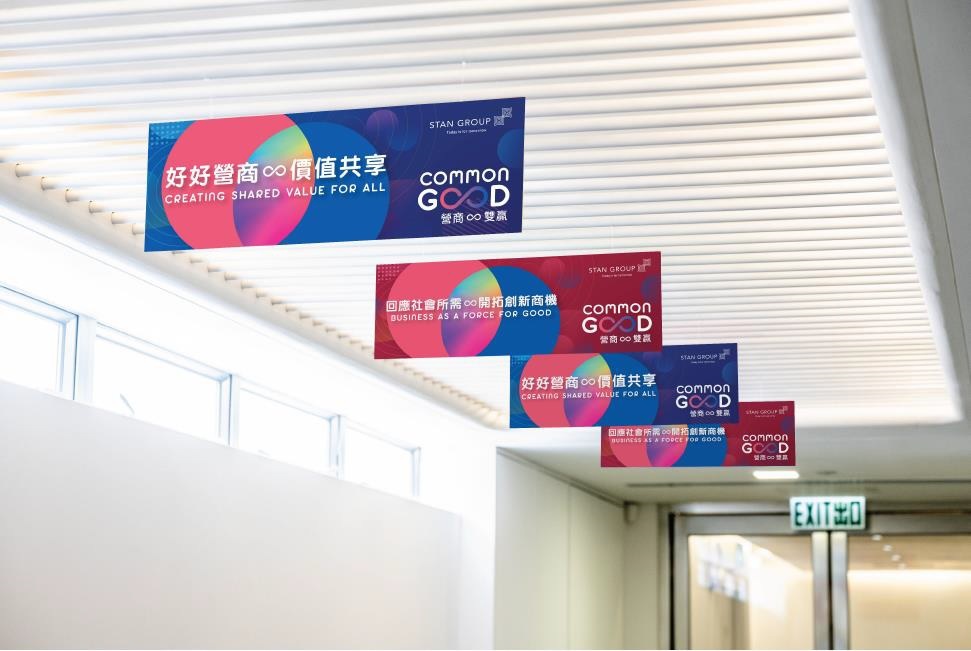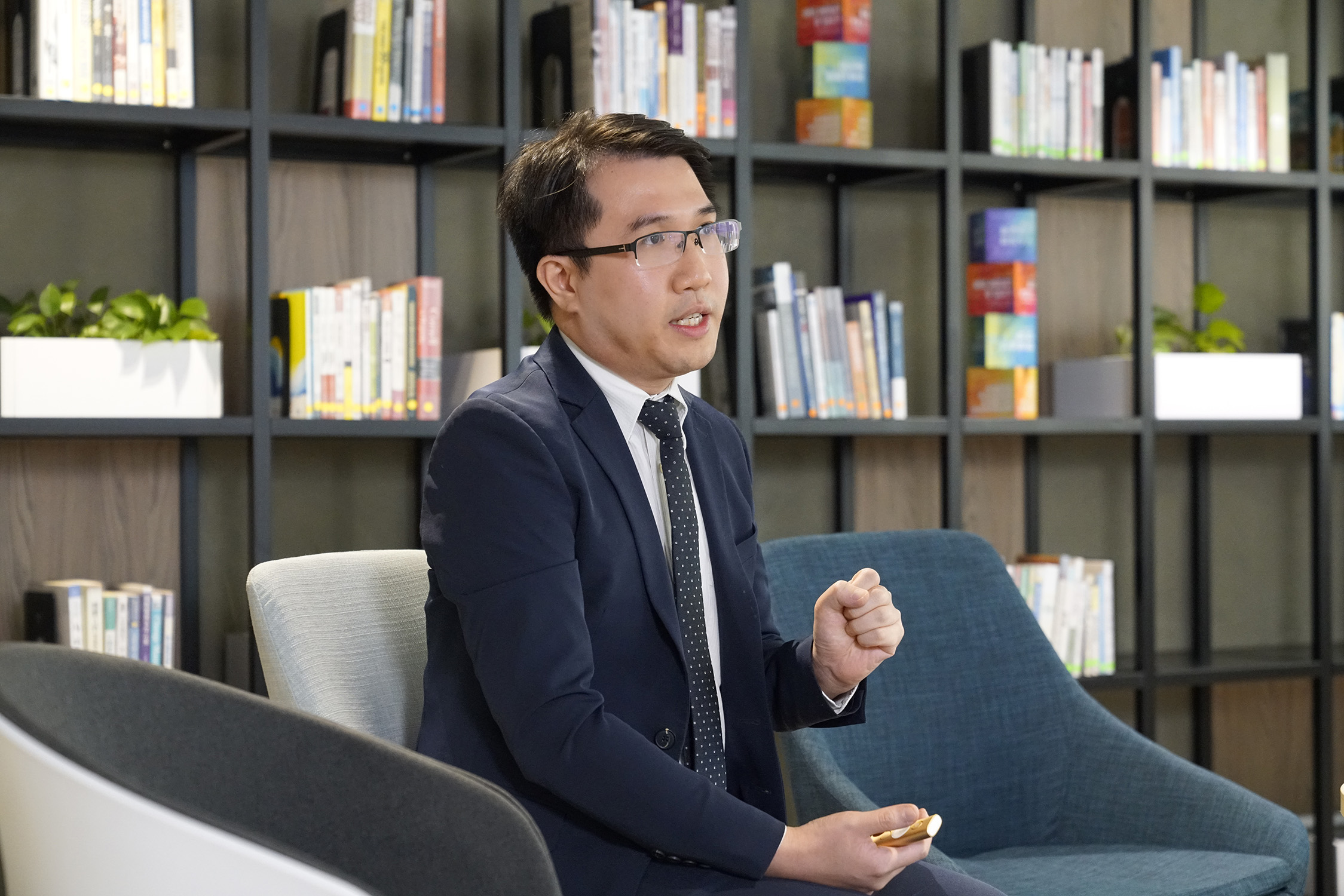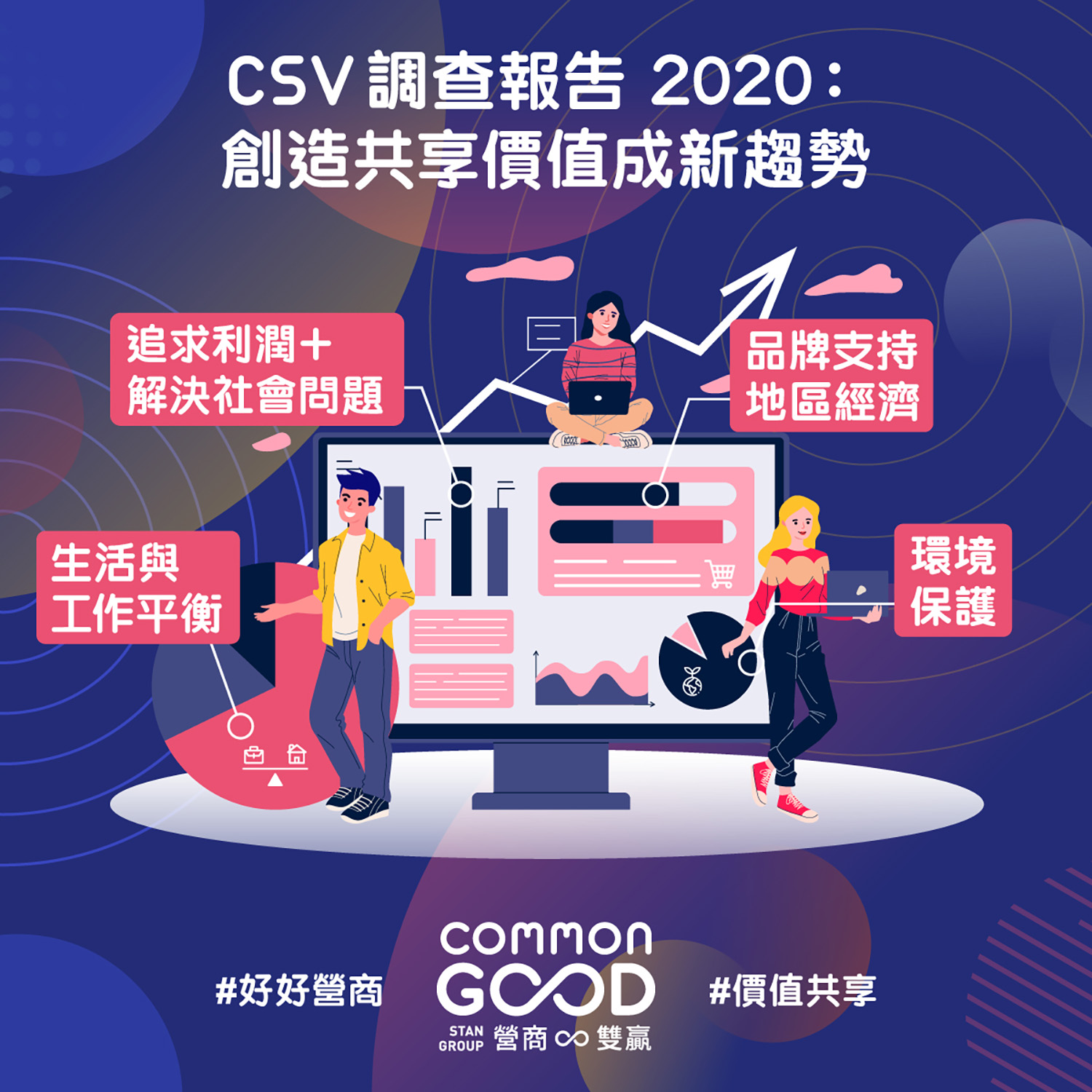 As an advocate of creating shared value (CSV), Stan Group aspires to generate profit while simultaneously responding to social needs, bringing positive impact to stakeholders and society. To take the leadership in promoting 'business as a force for good' among staff members, stakeholders and general public, we have launched the Common Good advocacy campaign.
With focus on senior care, youth, people and community in shared value, the Common Good initiative demonstrates how Stan Group is driven by people and purpose while doing business. At the Think Hub meeting in September, James Chan, Associate Sustainability Consultant from PIE Strategy Ltd., a B Corp certified sustainability consultancy firm, was invited to share insights on "Business success with CSV" to our executive members. On the other hand, the Common Good initiative is rolled out across various social media platforms to raise public awareness.
In order to gain a deeper understanding of public views on CSV, Insights Unlimited, a research platform, was appointed to conduct related surveys. The result shows that post-90s generation values CSV concept the most among other age groups. Over 70% of them agree that a company should not only focus on pursuing profits, but should also strive to address social problems. In job market, over 70% of job seekers believe that corporate that values work-life balance is a key factor in job searching. For willingness of spending, more than 60% of consumers agree that their purchase intentions can be motivated if a brand is committed to supporting local economy and regional development. The findings demonstrate that CSV has emerged as a trend to be reckoned with in the future business and social development.
Stan Group is decisive in continuing to integrate business benefits and social needs, creating social values for shareholders, business partners, customers, employees and the community at large. In addition to profit-making activities, we put the benefits to the people and our community first. Riding on our experience and success, we aspire to influence others and work together to bring mutual benefits and positive impact to both corporate and community with CSV.