Business Overview | Oct 2020
【Transformation】Synergising growth with RFTO business strategy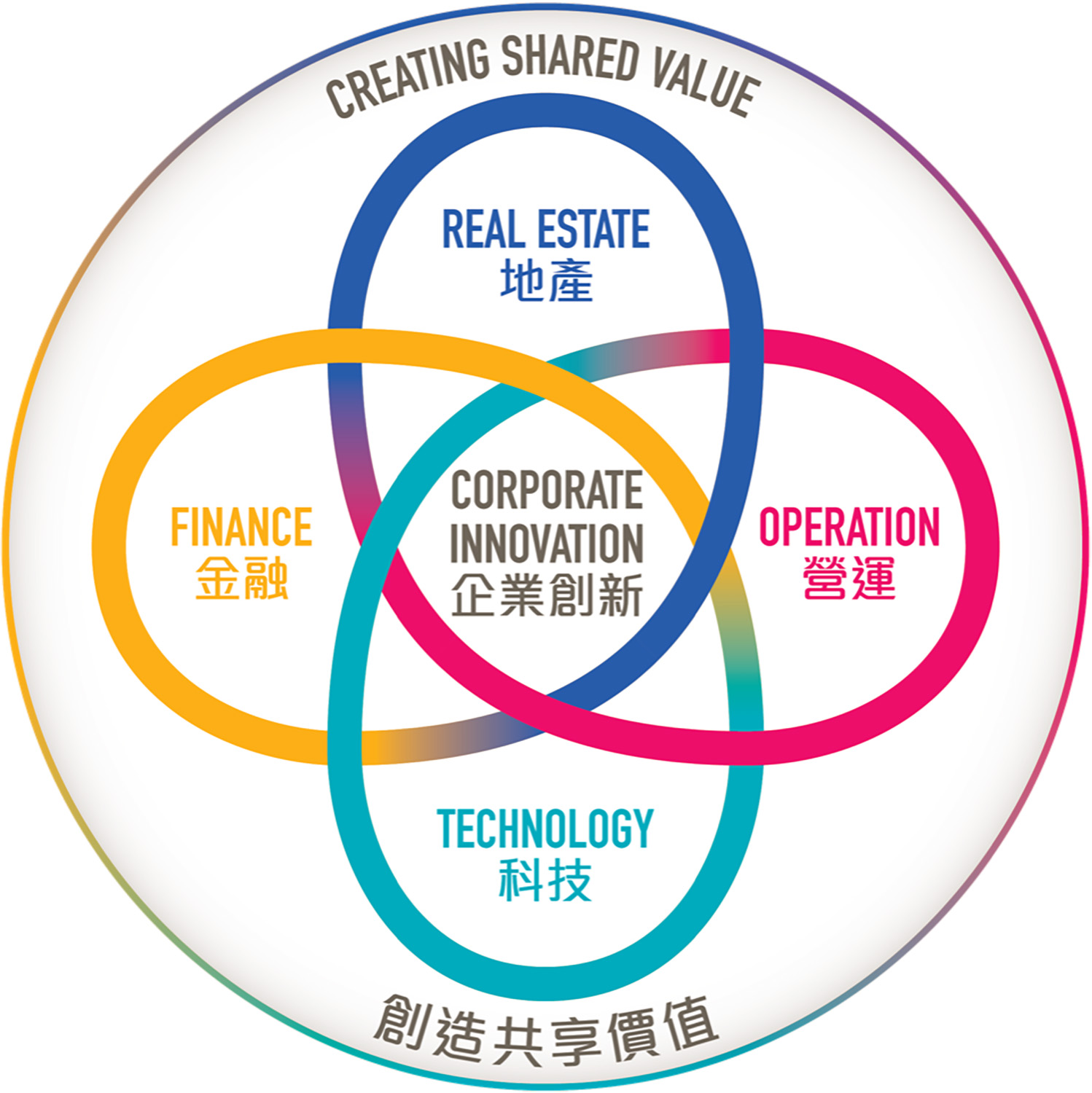 Transformation and innovation are the indispensable parts in the development of modern industry, as well as an irresistible force to drive the future evolution of enterprises. Since its establishment in 2013, Stan Group has grown by leaps and bounds. Nowadays, the Group is a leading conglomerate that has expanded from a property investment business into a diversified corporate, with operations across six business pillars, including property, hospitality, communication services, financial services and two pillars driven by The STILE, innovative businesses with social purposes, namely senior care services and entrepreneurial platform.
Our steps never falter in the exploration of our business model. The Group is determined to drive transformation and shape the ever-changing tomorrow with our development blueprint – "Transformation for Tomorrow". Our RFTO business strategy will enrich the integration of Real estate asset, corporate Finance, Technology and Operation, creating a synergy to spearhead the transformation of the core businesses of the Group. The strategy will fuel the vibrancy plus the diversified and innovative development of the Group, together with the business ecosystem we have constructed along the way.
With the dedication to creating shared value, Stan Group strives to drive sustainable business growth while addressing unmet social needs. We believe this is not only a business model that can sustain our long-term development with benefits to society, but also a powerful strategy to overcome adversity.
In times of revolution, we proactively explore leading-edge technologies and ideas to develop innovative business solutions through multi-party collaboration. Stan Group will move towards another new milestone in the next few years. We will expand on the corporate vision to drive vibrancy of society by building new brands, integrating with related businesses, and creating shared value for the common good.