Corporate Spotlight | Apr 2020
【EmbraceChallenges】 Standing strong together to fight Coronavirus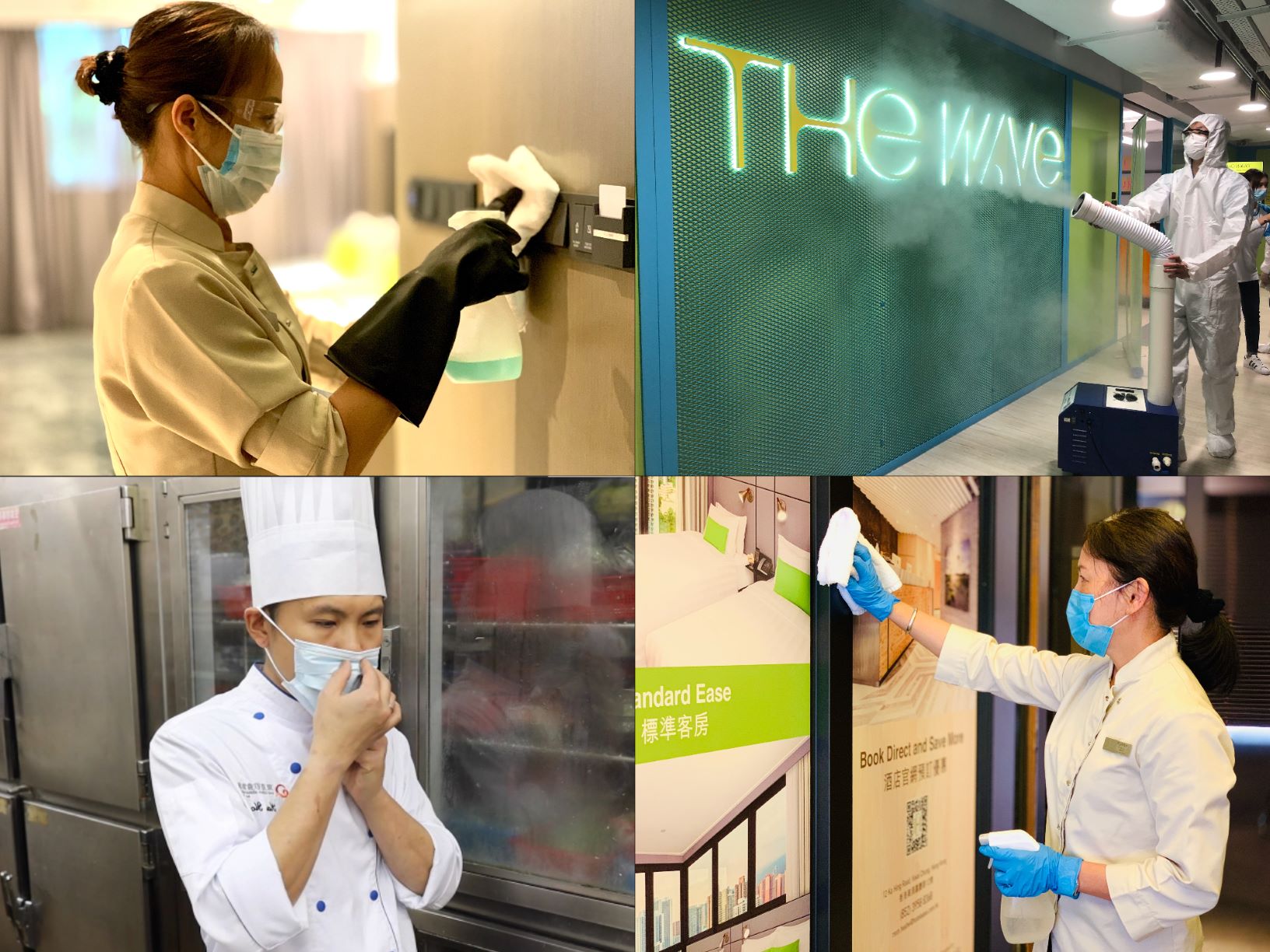 The unexpected coronavirus outbreak comes as a test for enterprises on their capacity to cope with adversity. In such tough times, Stan Group people are working together to fight the virus. Frontline staff work dutifully to deliver quality and efficient services, whereas the corporate headquarters and back offices timely coordinate and support the preparation for the continuous fight of the pandemic.
Putting the health and safety of employees as priorities, Stan Group is proactively purchasing anti-epidemic materials to ensure adequate supplies for staff. Each and every business under Stan Group has swiftly implemented a raft of health protection measures to ensure the wellbeing of customers and community. All staff members are required to have their temperature measured daily, wear masks at all times and offer hand sanitiser to guests. As for its F&B business, Tang's Living Group and East Ocean Gourmet Group are actively taking precautions across all their outlets. For instance, the outlets are cleaned and sanitised in their entirety twice a day; all utensils are washed thoroughly with hot water, to minimise the risk of spreading the virus. F&B staff are required to wear masks, disposable plastic gloves and toques to ensure food hygiene and the cleanliness of dining areas.
In terms of hotel operation, Tang's Living Group has increased the frequency of cleaning and sanitising public areas in all of its hotels. Lobbies, lifts, corridors on each floor, gyms and spas are sanitised by the hour. Air conditioning and ventilation systems are also enhanced to ensure good air circulation. The hotels are also keeping track of the origins and health status of guests, who are required to have their temperature measured and fill in a health declaration form upon their check-in. Guestrooms will be disinfected thoroughly upon their check-out, in order to maintain a clean and comfortable environment.
In addition, The Wave is an integrated entrepreneurial platform with the commitment to creating a comfortable working and event space. The venue now has disinfectant mats, bins designated for mask disposal, disinfectant sprays, etc. in place. Frequent contact points are disinfected every two hours to give all users peace of mind.
Stan Group embraces every challenge and strives to overcome every difficulty with society. The Group is fighting the outbreak side by side with all, and our concerted effort will eventually overcome adversity.