Creating Shared Value | Jul 2020
【CreatingSharedValue】East Ocean meal distribution spreads love and fosters inter-generational harmony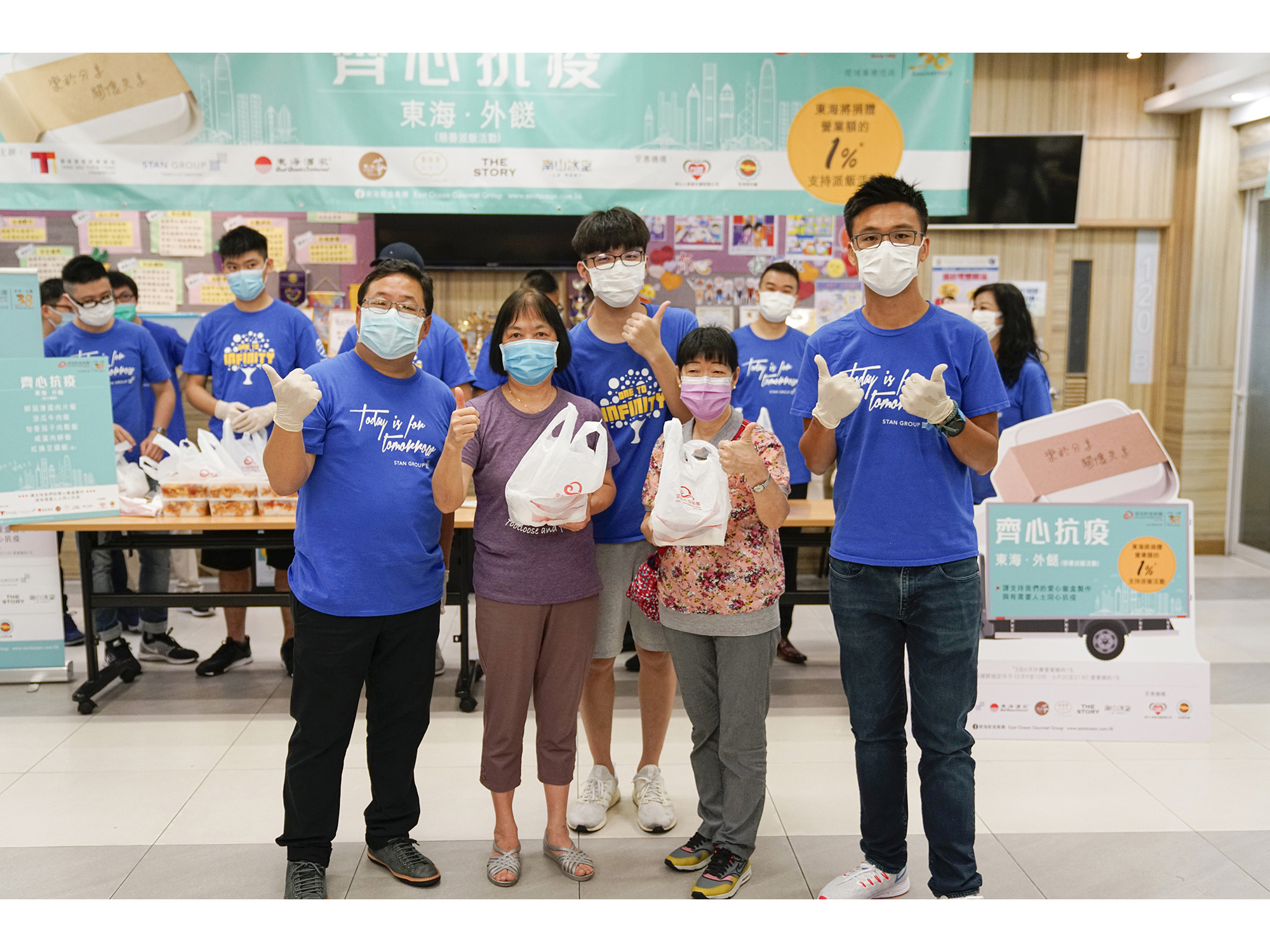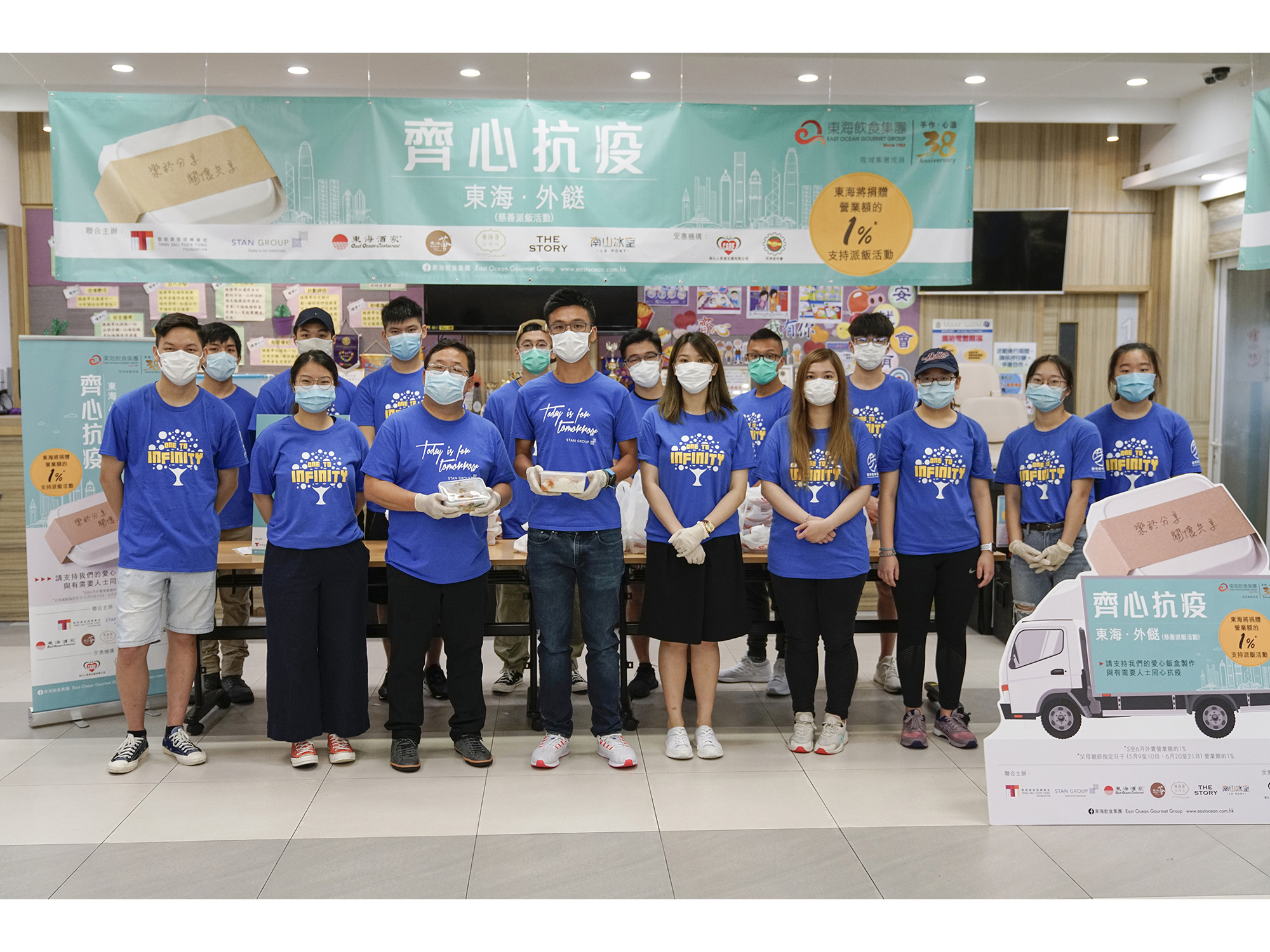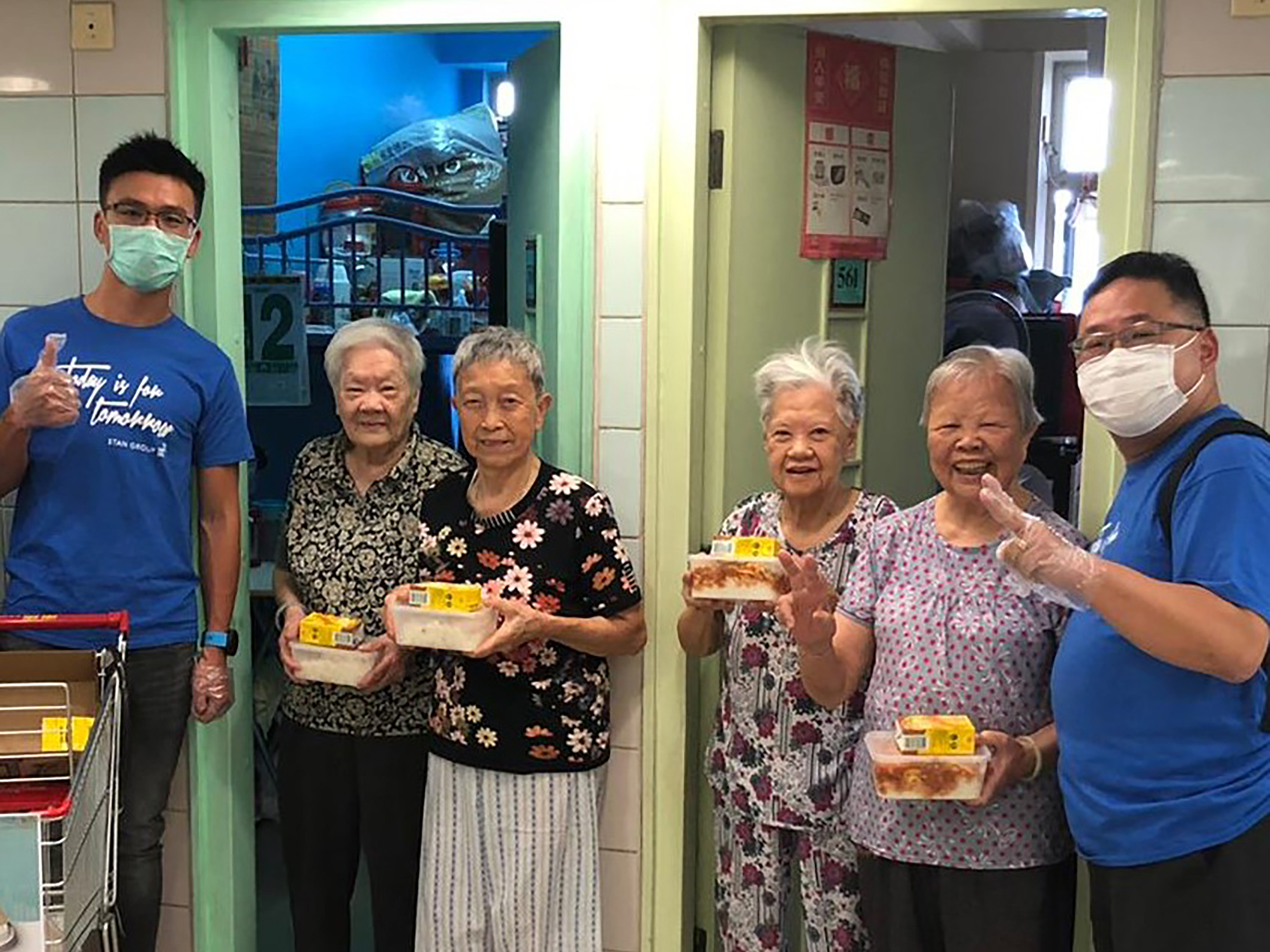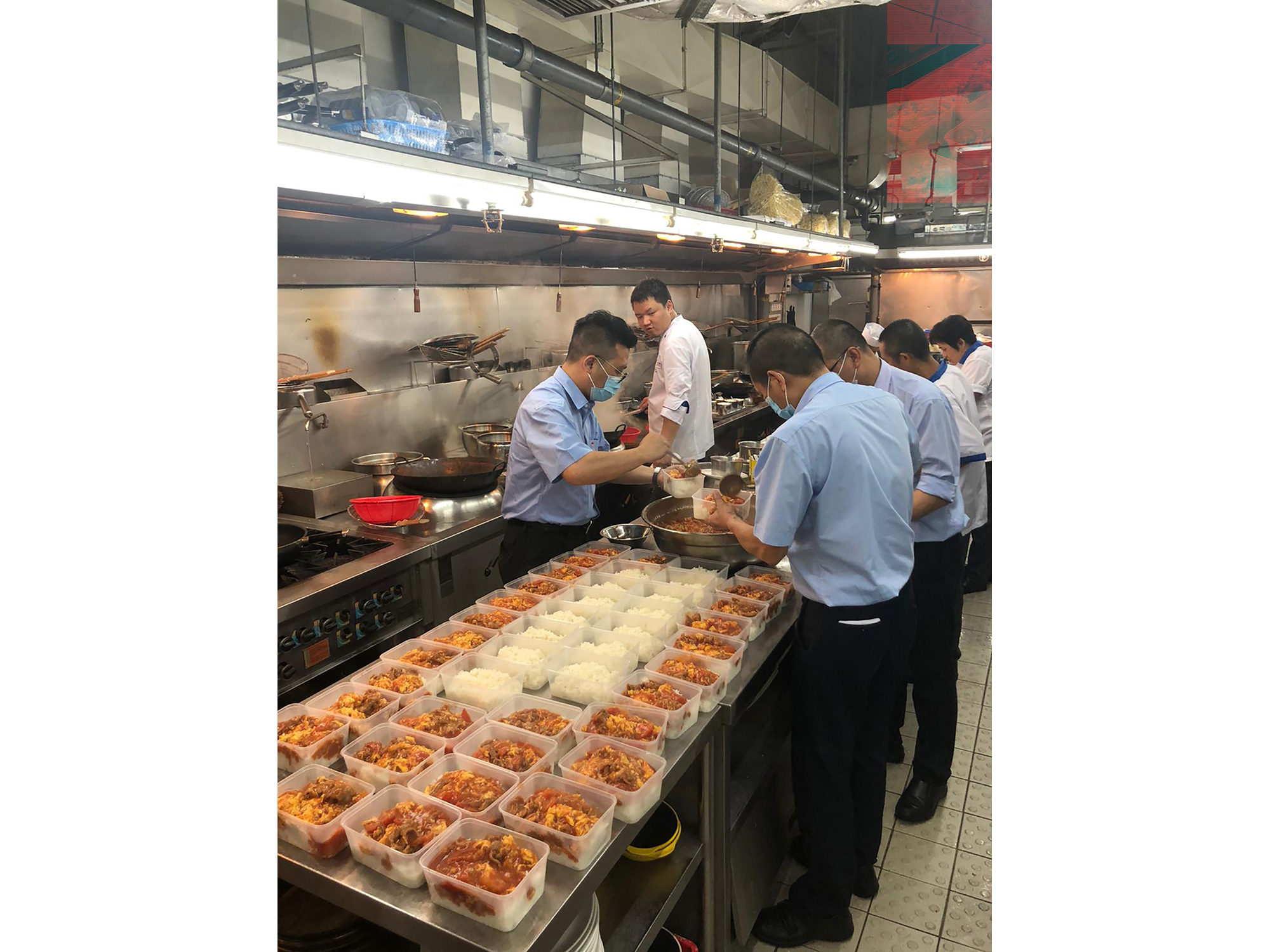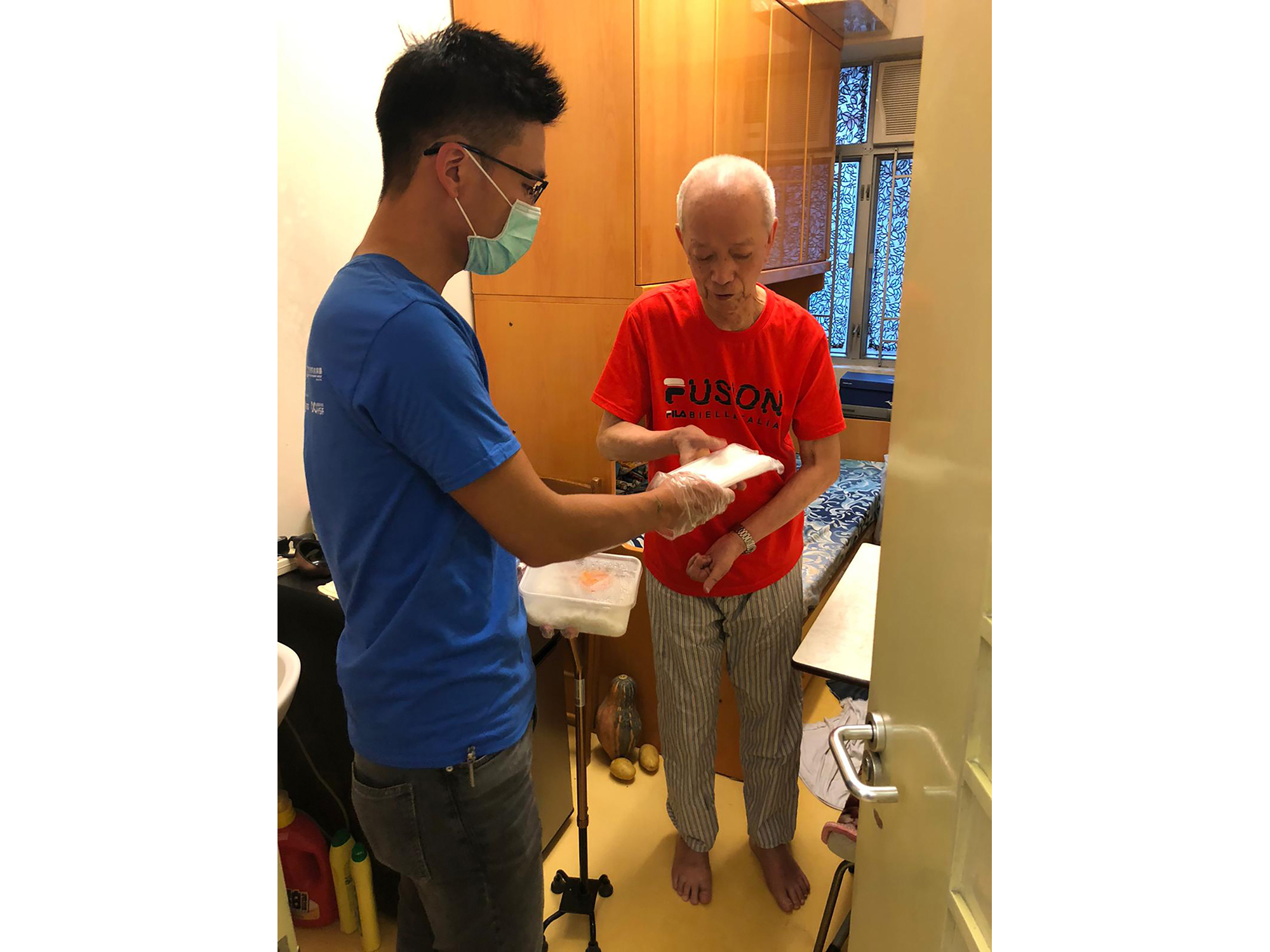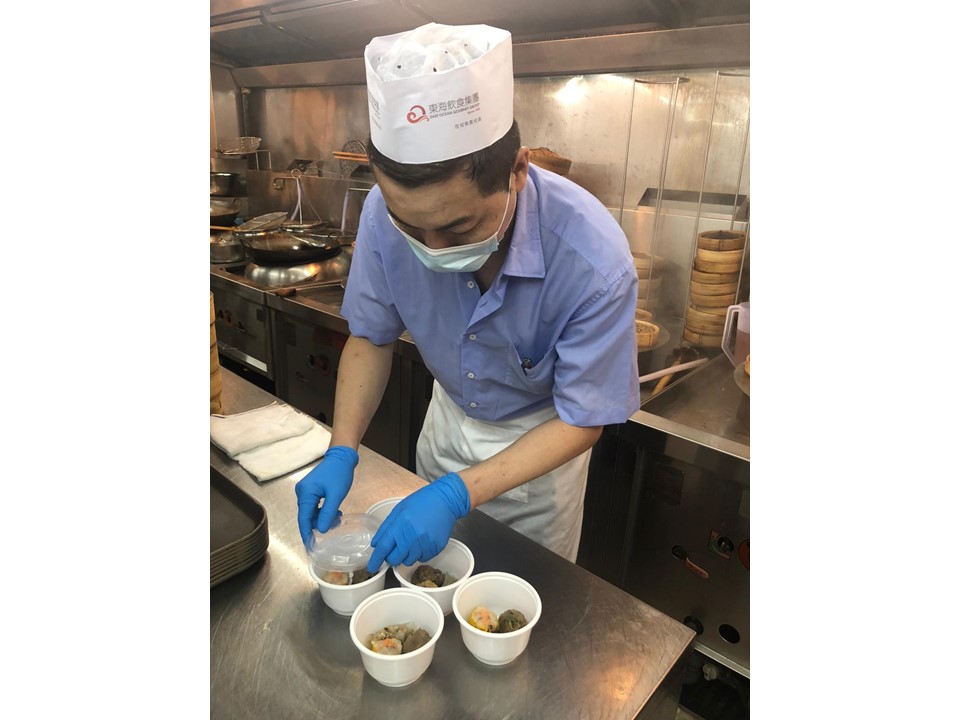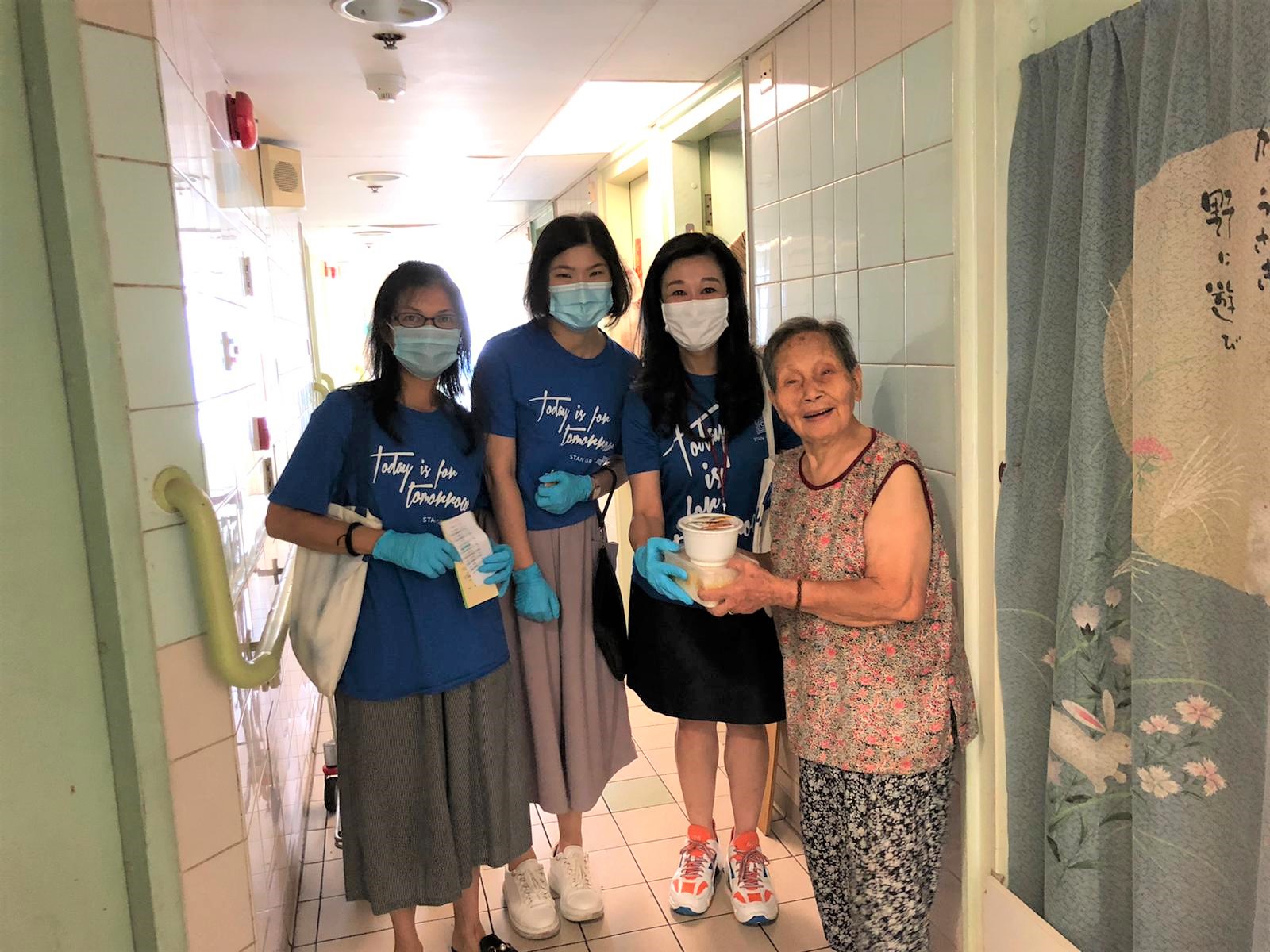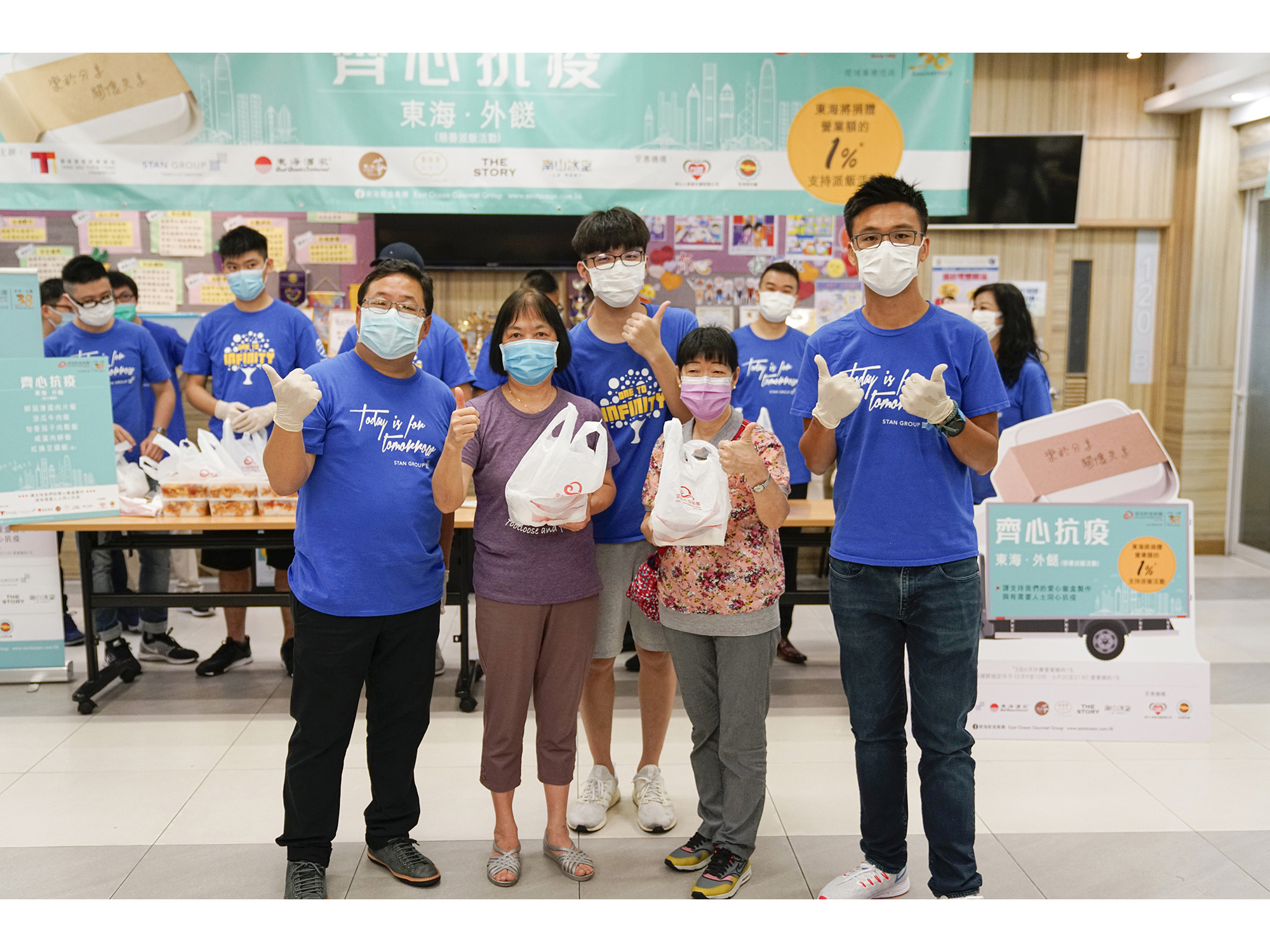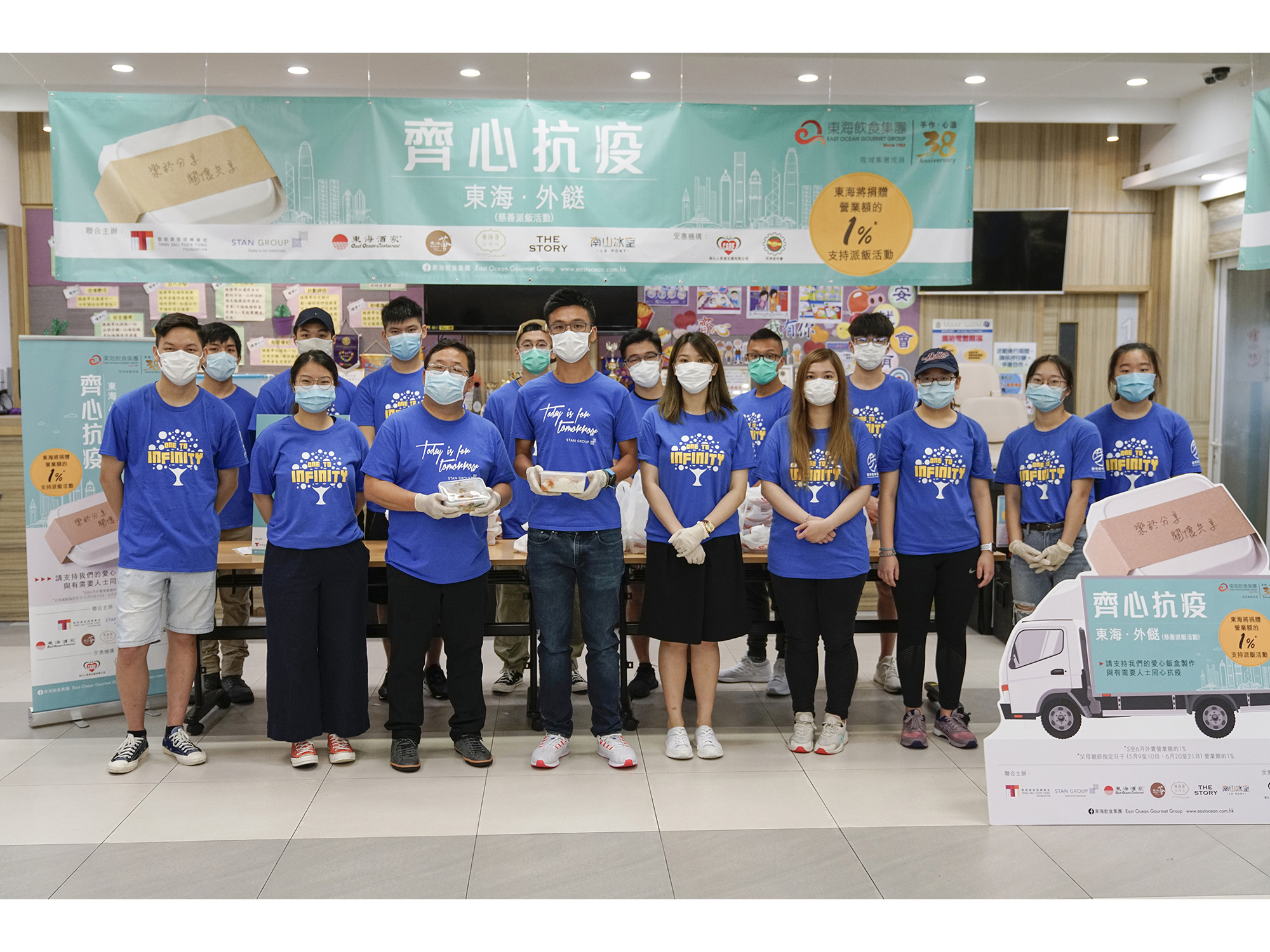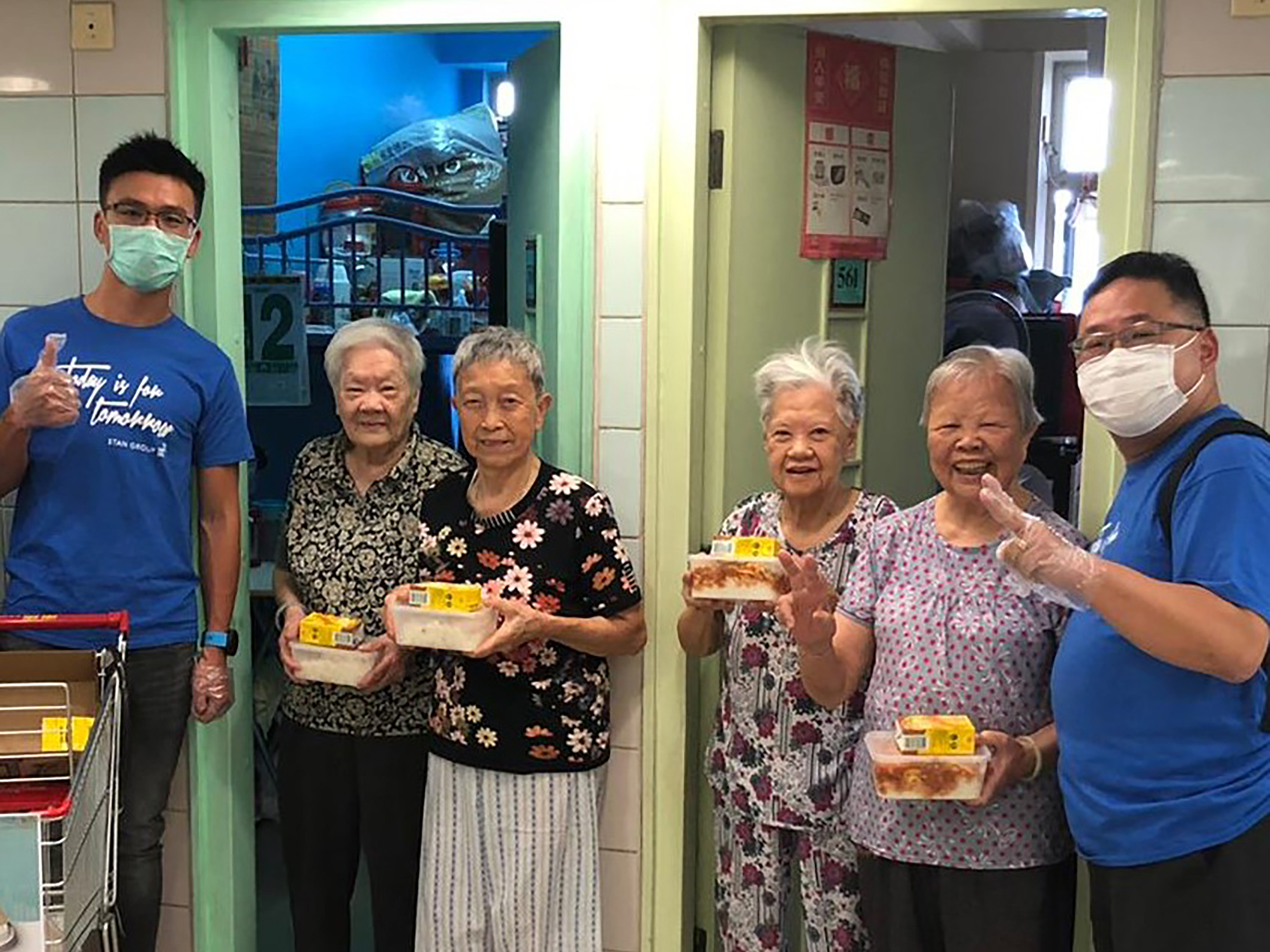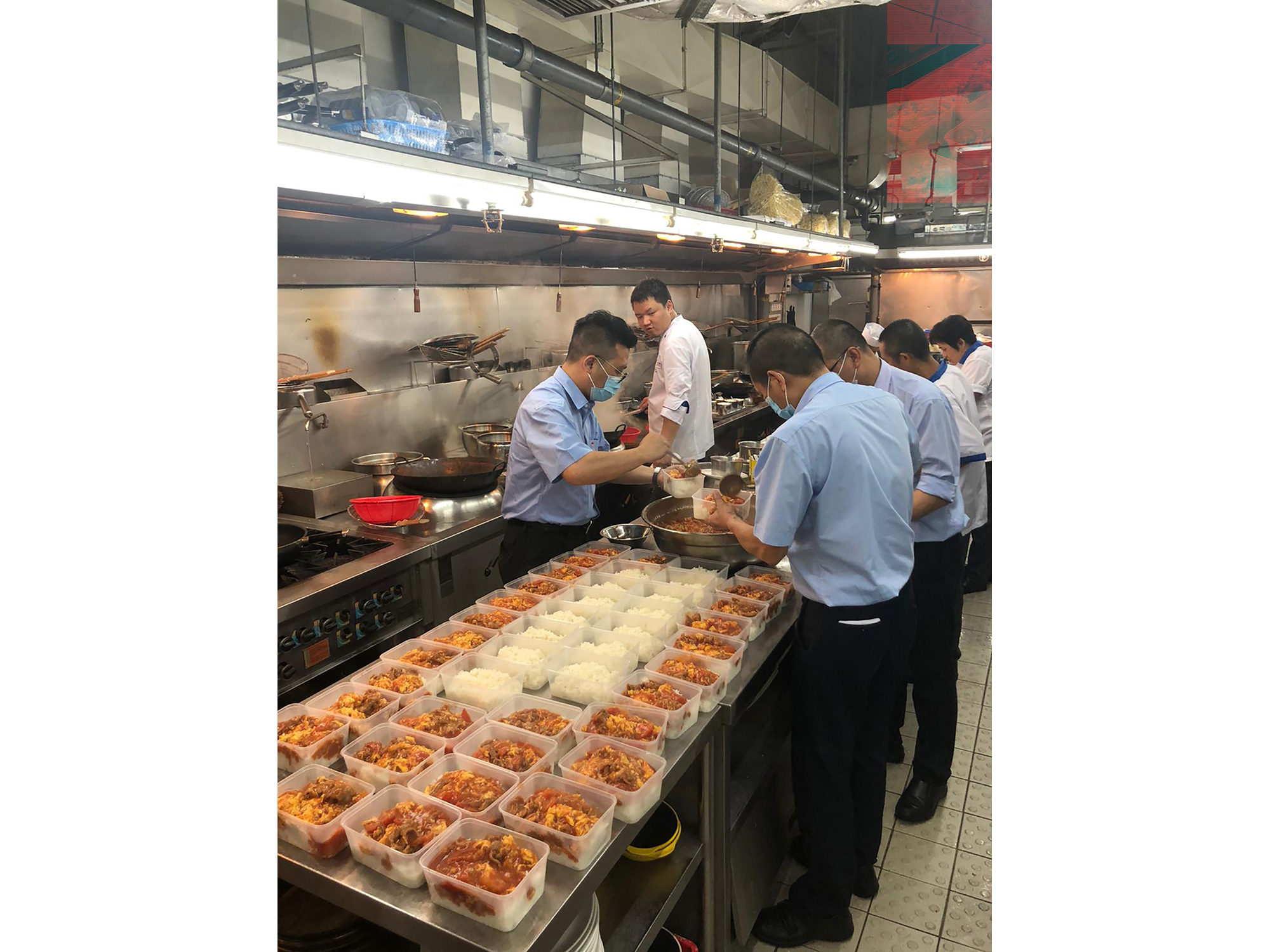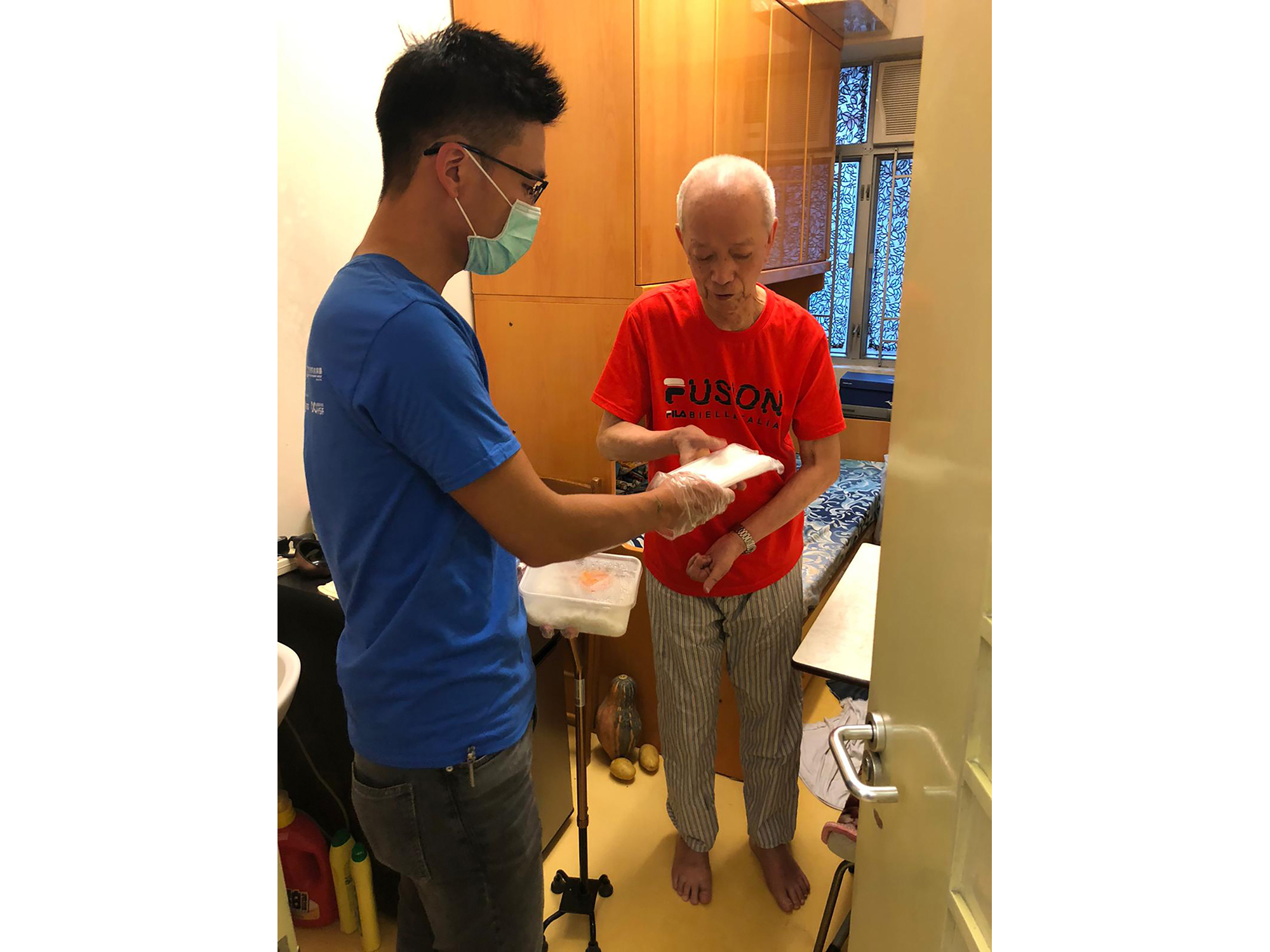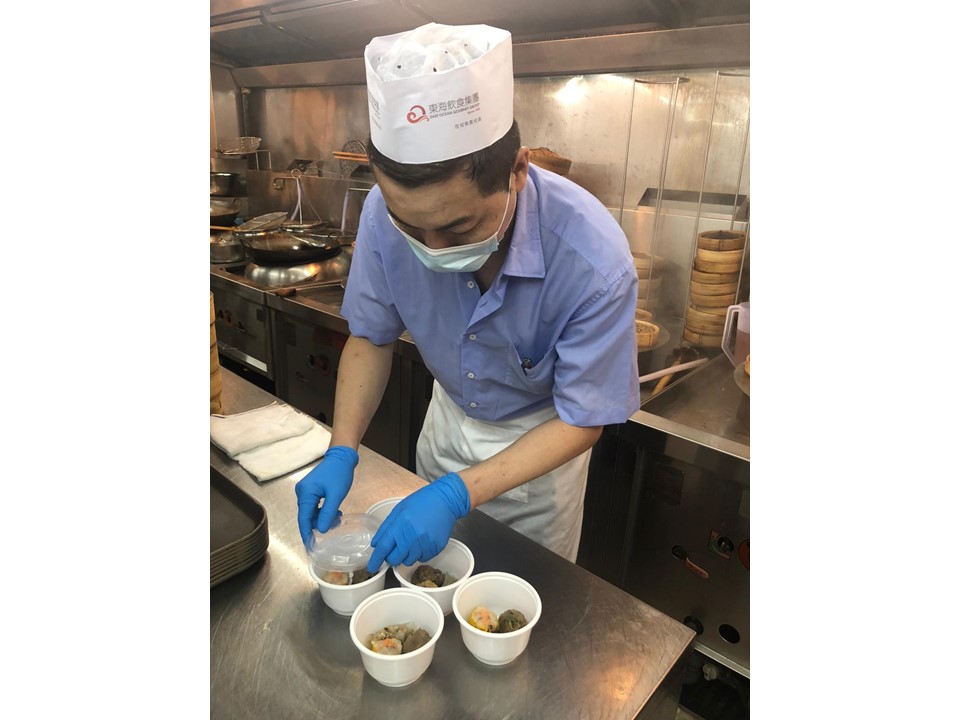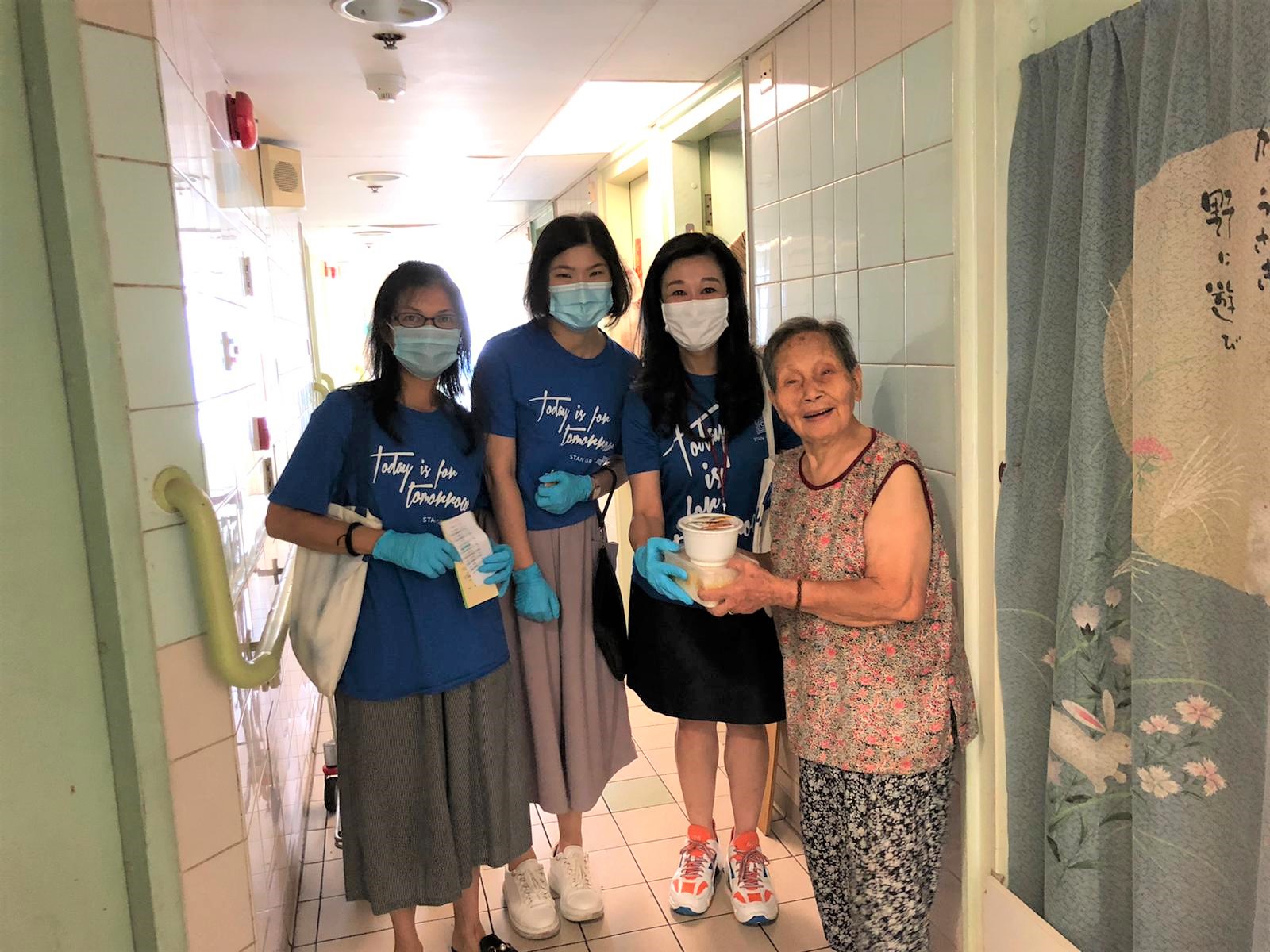 During the mask shortage in March, Stan Group launched the Make A Mask initiative to rally its staff to work together for a pressing social cause. Within weeks, 1,300 fabric masks were made and distributed to the singleton elderly, frontline cleaners and other people in need. The outbreak of COVID-19 is not only a public health crisis but also a strong blow to local economy. Many underprivileged got caught in a serious financial difficulty and could not make ends meet. In view of this, Stan Group joined hands with Tang Sau Yuen Tong Foundation and East Ocean Gourmet Group to organise a meal distribution initiative. With the assistance of staff volunteers and youth volunteers recruited by the Hong Kong Award for Young People (AYP), a total of 1,000 meal boxes were delivered to the elderly in need. The initiative aimed to spread love and foster inter-generational harmony, taking concrete actions to fulfil the corporate mission of creating shared value.
The meal distribution initiative mainly served the elderly living alone in Sham Shui Po District. The community outreach comprised 8 consecutive weeks of meal delivery from May onwards and food giveaway at local community centre. In addition to the funding from Tang Sau Yuen Tong Foundation, East Ocean Gourmet Group also appropriated part of its revenue for this initiative as it aspires to creating shared value for society in the course of business operation.
On 25 May, Stan Group hosted the food giveaway at Chan Hing Social Service Centre of Mong Kok Kai Fong Association, providing more than 200 meal boxes to the elderly in the neighbourhood. To conclude the 8-week meal delivery, the Group delivered East Ocean's signature dim sums to their doors on 19 July, so the elderly can enjoy the pleasure of yum cha while staying indoor.
Stan Tang, chairman of Stan Group, was also there to give away food. He remarked, "The underprivileged has suffered the most from the outbreak of COVID-19 as the elderly dare not leave their home and some institutions have stopped their meal delivery service. That's how we come up with this idea to mobilise East Ocean Gourmet Group to distribute meals. I hope to alleviate the livelihood and financial difficulties of the elderly, and more importantly, for them to feel cared for and treasured by the community."
Eric Leung, CEO of Tang's Catering Group, member of Stan Group, also commented, "Many enterprises give back to society by way of donation while East Ocean Gourmet Group chooses to create shared value by leveraging its expertise. As part of the F&B business, we dedicate ourselves not only to revenue, but also to utilise our knowledge and resources to these meal boxes. This way, the dietary requirements of the elderly were also cared for. "
John Li, an AYP youth volunteers said "Just now, a senior told me that he forgot his key, so he had to leave for a while. 20 minutes later, he came back and shared with me happily that he went home with the help of a friend. I really enjoy interacting with the elderly and through this experience, I realised that an exchange of a few words could already bring us closer to the elderly."