Family Innovation Day brings joy to children of staff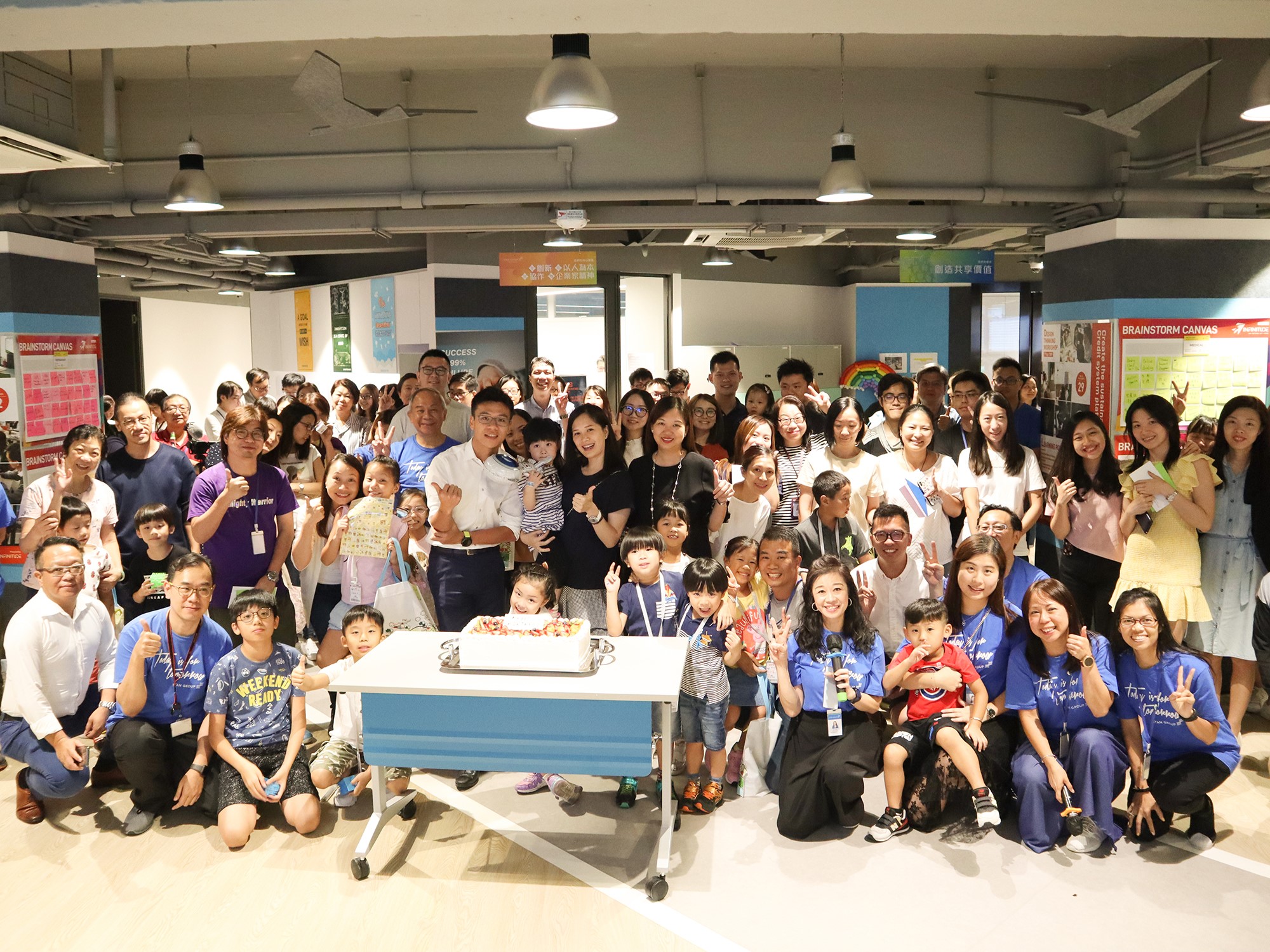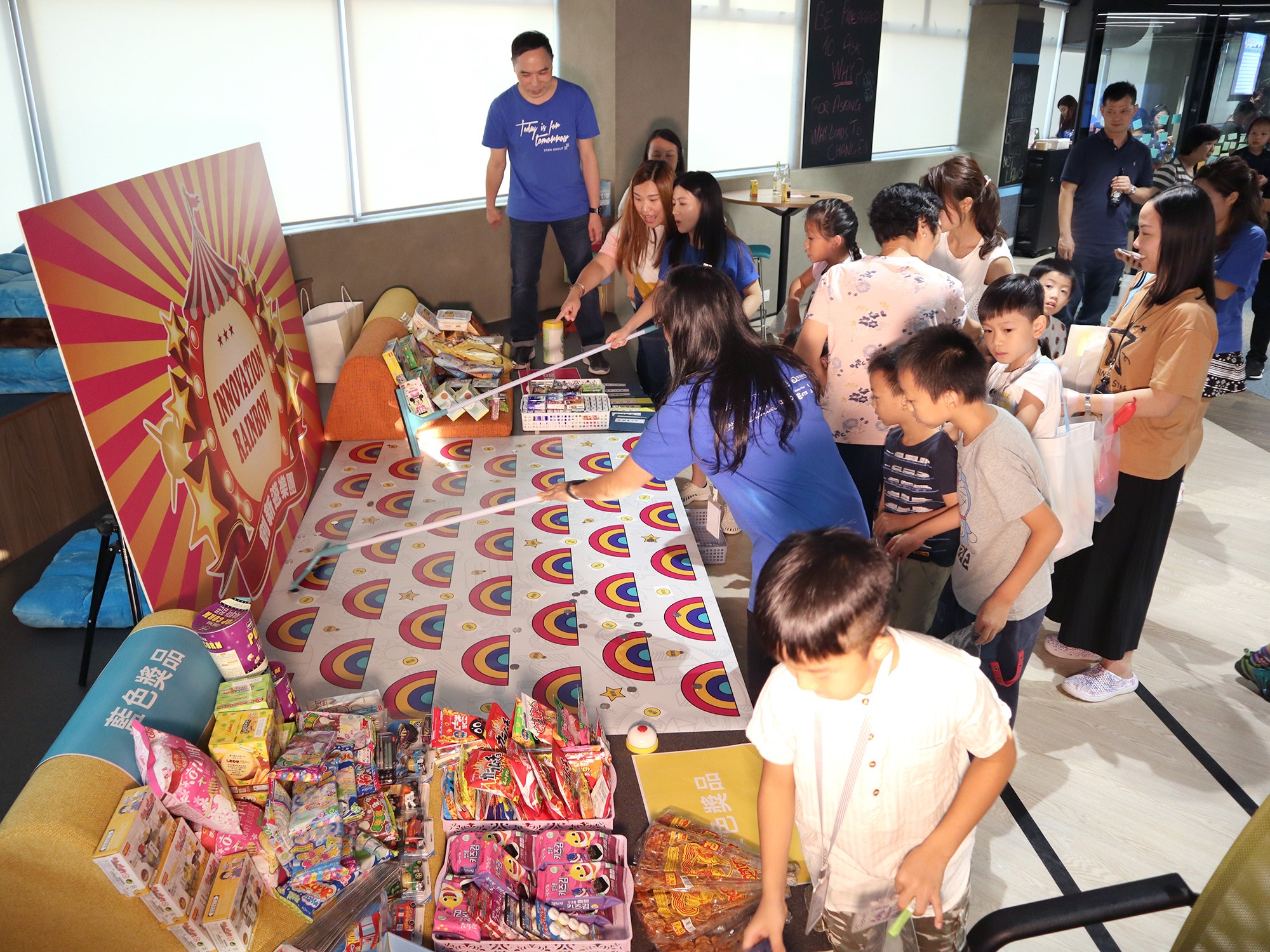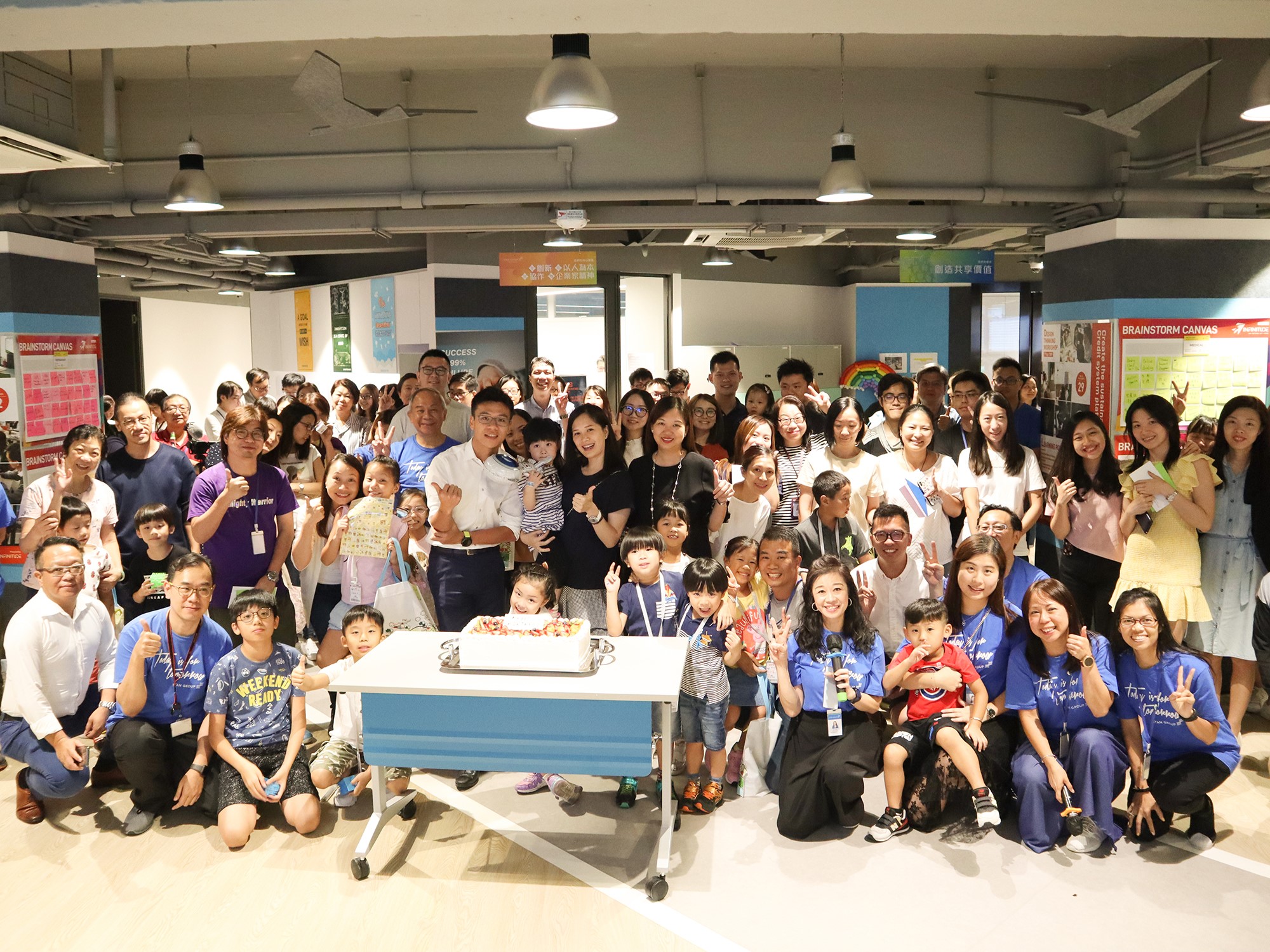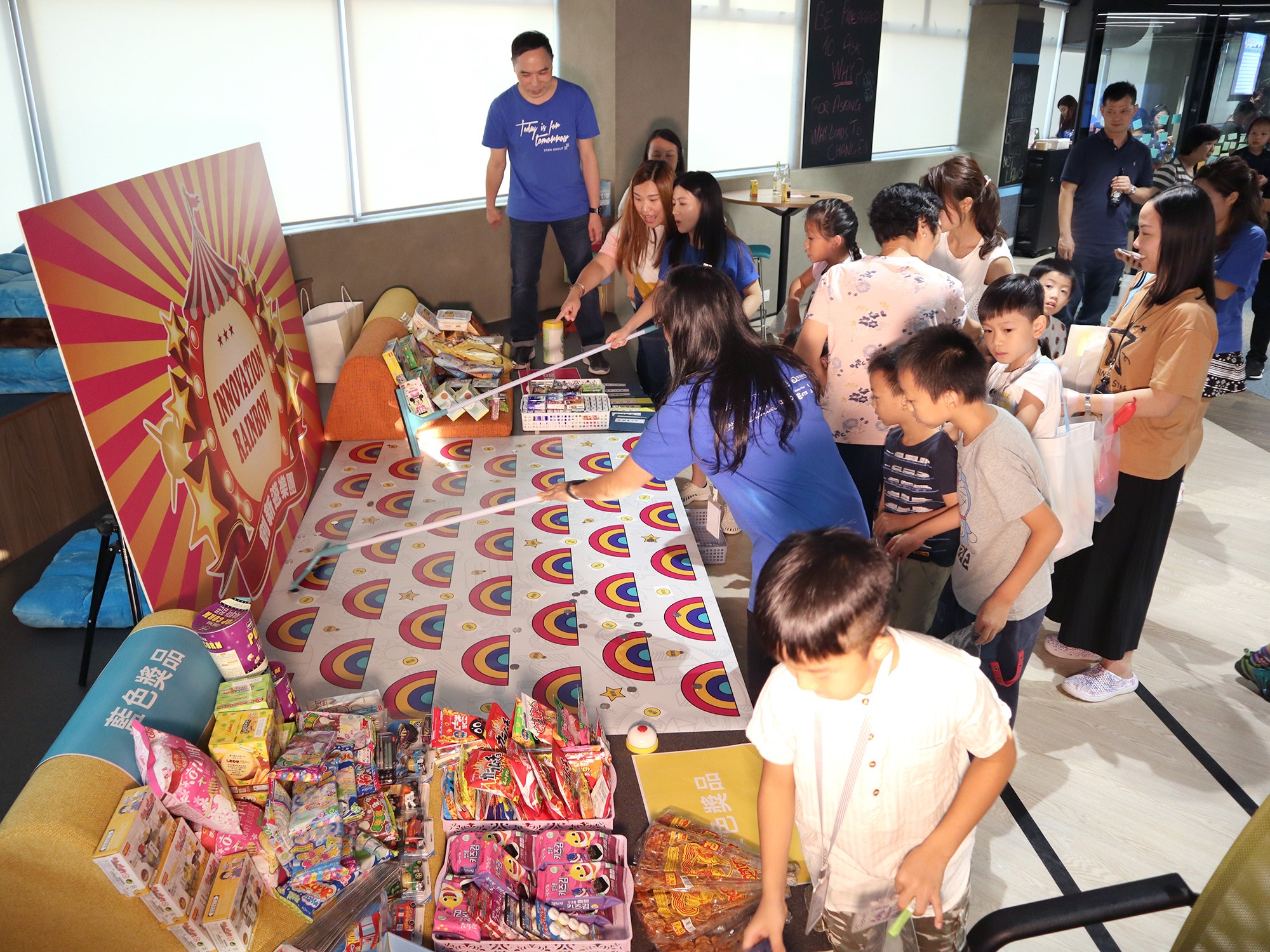 Family-friendly work environment helps to retain talents and strengthen their sense of belonging. On 23 August this year, the Group organised the Family Innovation Day and encouraged staff members to bring their children to work so that kids could experience their parents' workplace first-hand, where parents and children can also bond and enjoy a fun day together.
The second yearly family day was themed on innovation and entrepreneurship, incorporating the Group's cultures and core values into games, so kids can get a glimpse of the Group. On the day, children were transformed into little entrepreneurs, embarking on an exciting Adventure of Innovation. There were booths situated on different floors of the office building, with challenging games that boost creativity. The little entrepreneurs were rewarded upon completion of all the booths. Activities were designed to catered for kids at different ages. Younger kids had fun in the jumping castle; while elder children joined a design thinking workshop, where they applied design thinking skills to come up with innovative solutions to achieve sustainable development and environmental protection. The workshop trained their problem-solving skills and inspired them with the innovative culture of Stan Group. At the event, Stan Tang, Chairman of Stan Group, and Mrs Tang also communicated with the children in a causal chat session with lots of joy.